2021 - A super Special Year, I will never ever forget for the rest of my life. First Year as a Full-Time Food Blogger after I gave up my IT career. It was as if a fairy tale had come true.
To all those readers, friends & family members who supported me by trying my recipes, motivated me, corrected me by pointing out the errors, patted me on the back & stood by me by liking and commenting on my posts - I am forever thankful and grateful for everything you have done. Your unwavering support is my recipe for success.
On that high note, I would like to share the Top 10 Popular Indian Veggie Delight Recipes for 2021. These are some of the recipes you all tried, appreciated & did not hold back from sharing with your friends and families.
Some of your comments were so motivating, that I could not control myself and I had to cook it again 😊.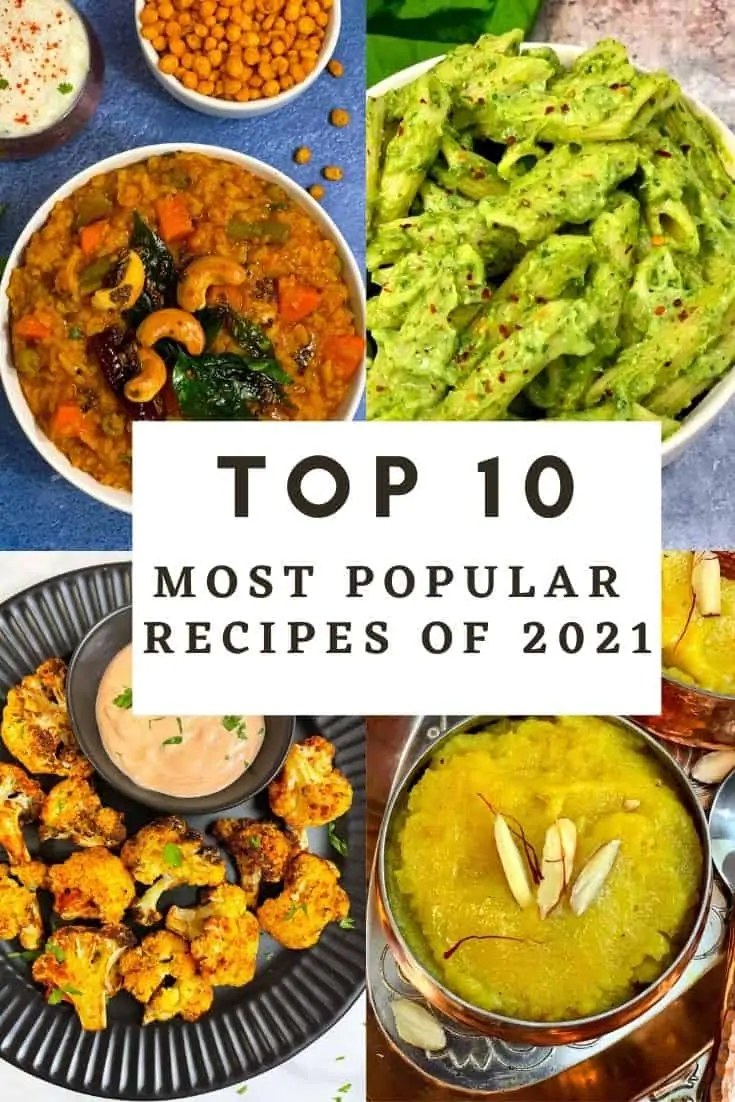 I also had the opportunity to try out some great new recipes for Air Fryer and Instant Pot. Popular recipes of 2021 include Instant Pot Vegetable Biryani, Badam Halwa, and Avocado Pasta.
Presenting Top 10 recipes for 2021
♥ We LOVE to hear from you If you make this recipe, please share your food photo with hashtag #indianveggiedelight on Facebook or Instagram, so we can see it and others can enjoy it too! Thank you ♥