Delicious pasta covered in a creamy spinach sauce along with healthy caramelized makhana (foxnuts/lotus seed) and raspberries make a perfect lunch combo.
This recipe is the perfect example of how you can hide veggies in food to trick the kids into eating them otherwise, they wouldn't touch a bowl full of spinach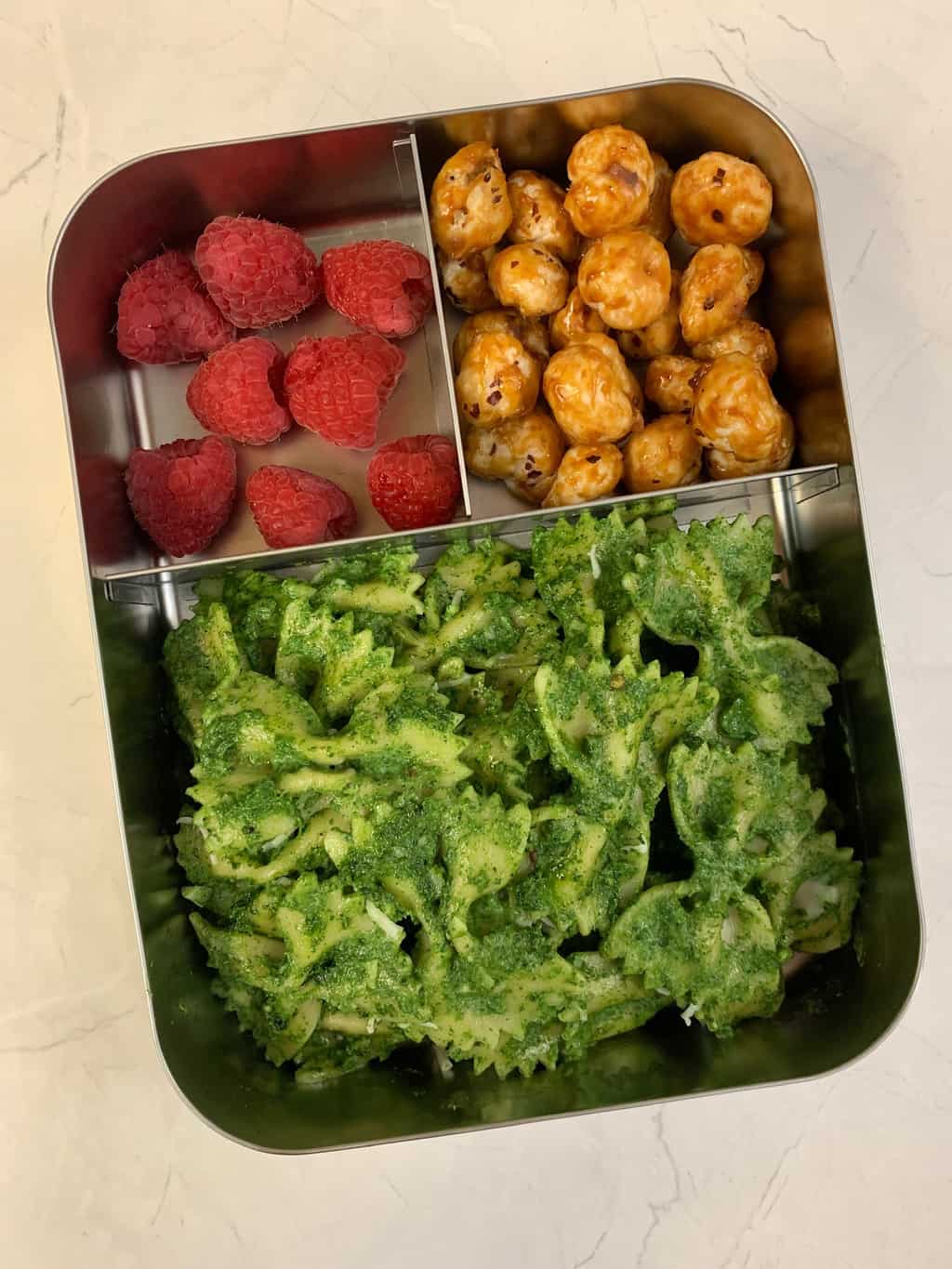 Disclaimer: I am not a nutritionist or a dietician, I am doing what is best for my kid to create a balanced lunch.
KIDS LUNCH BOX #30 – Creamy Spinach Pasta + Caramel Makhana + Raspberries
Here is what I packed for school lunch…
LUNCH – Creamy Spinach Pasta – Here is the Recipe Link
SNACK – Caramel Makhana – Here is the Recipe Link
SNACK – Raspberries – I always use organic berries and i wash them before packing to the lunch box.
Prep Work For The Previous Evening
You can cook plain pasta previous evening and prepare spinach sauce in the morning and mix it together.
You can prepare caramel makhana one day before and store this in airtight container up to 1 week.
Notes
Packed in a stainless steel tiffin box called Lunchbots which is Eco-Friendly, Dishwasher Safe, BPA-Free and is easily available on Amazon .Do not use plastic lunch boxes to your kids, they are toxic.
You can increase or decrease quantity based on your child's appetite.
Pin It For Later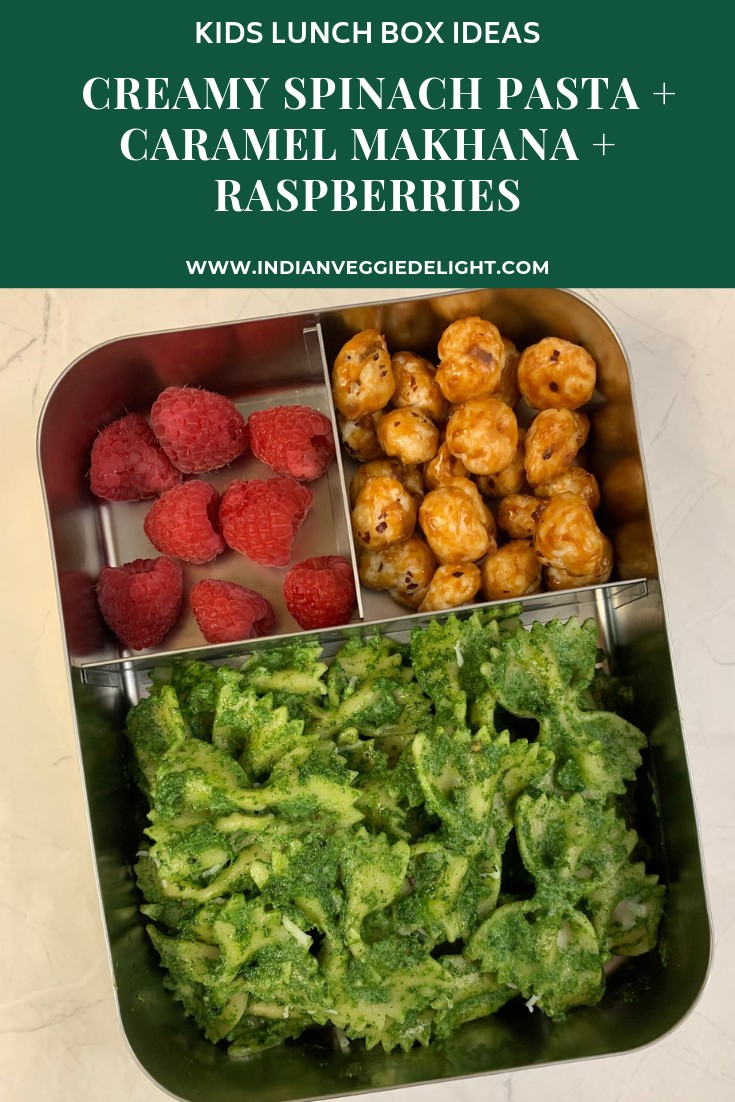 ♥ We LOVE to hear from you If you make this recipe, please share your food photo with hashtag #indianveggiedelight on Facebook or Instagram, so we can see it and others can enjoy it too! Thank you ♥
Subscribe to my Youtube Channel for healthy & tasty video recipes. Looking for Instant Pot recipes, check out my Instant Pot Recipes board on Pinterest.