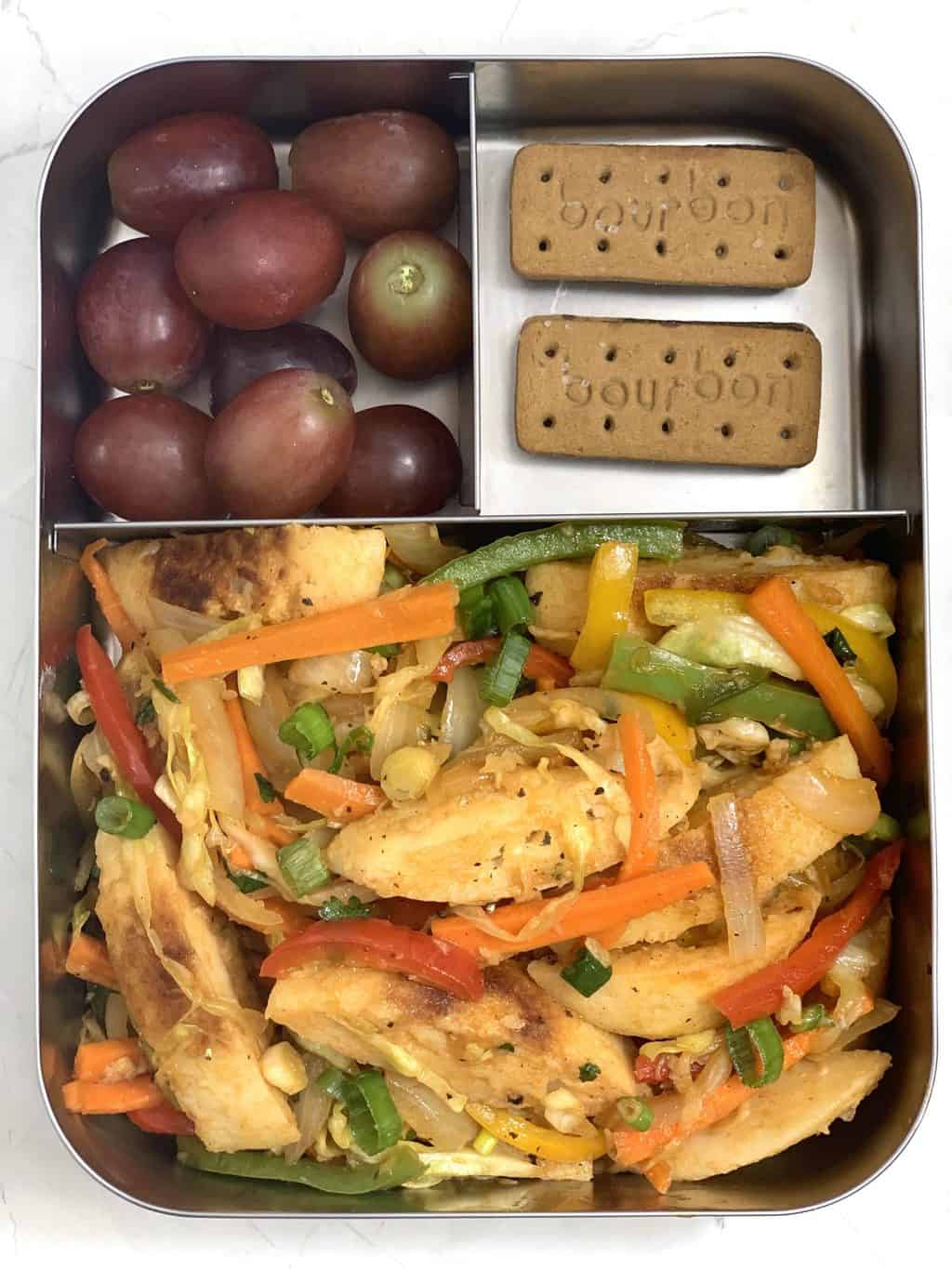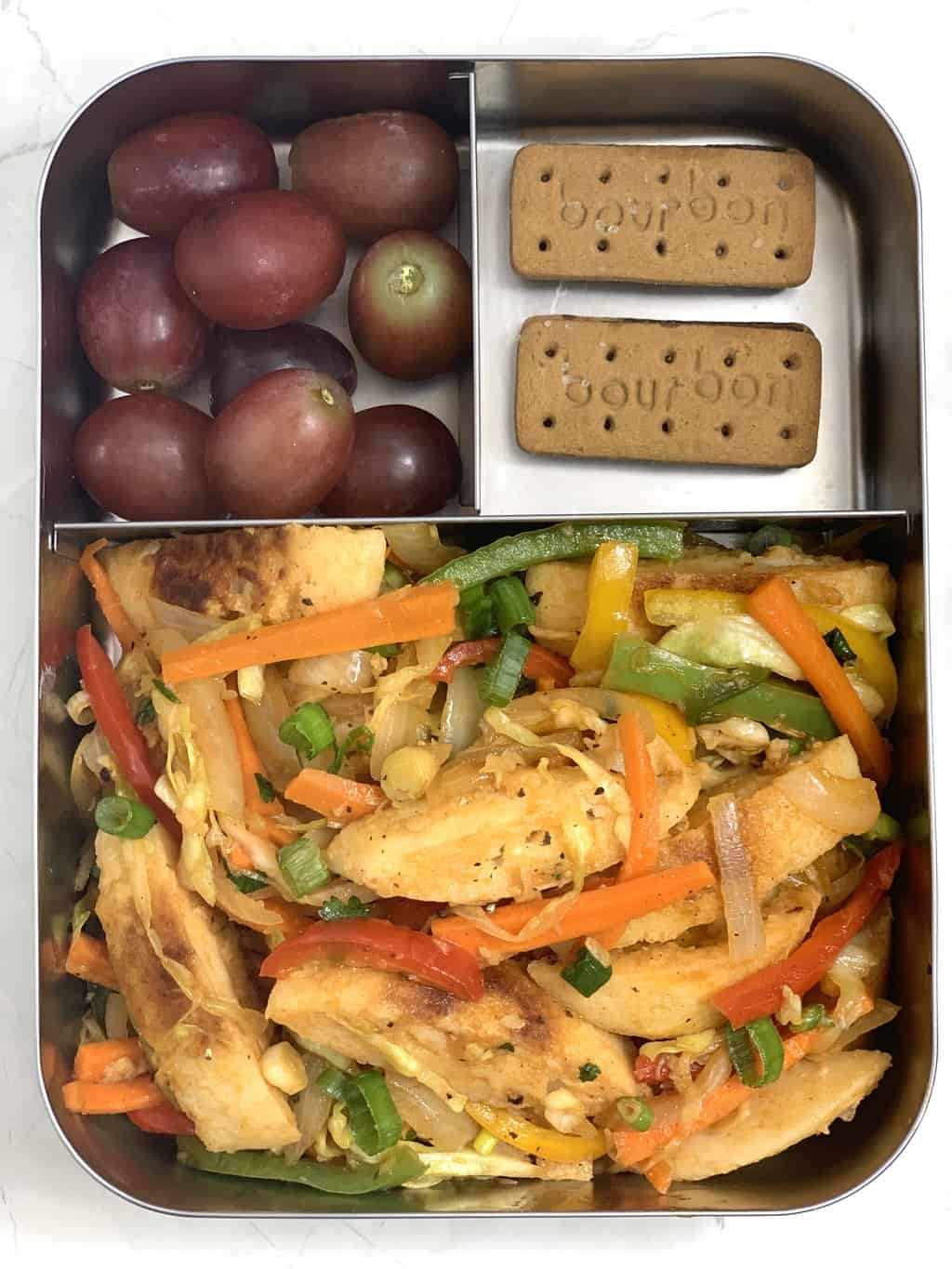 KIDS LUNCH BOX #52 – Vegetable Fried Idli + Bourbon Biscuit + Grapes
Here is what I packed for school lunch…
LUNCH – Vegetable Fried Idli – Here is the Recipe Link .
SNACK – Bourbon Biscuit – I have used store brought bourbon biscuit as my daughter loves it.You can replace with any other biscuit or crackers
SNACK – Grapes – I have washed and packed red grapes.
Prep Work For The Previous Evening
You can prepare the idli previous night and make veg fried idli next morning.You can also cut the veggies prior.
Notes
Packed in a stainless steel tiffin box called Lunchbots which is Eco-Friendly, Dishwasher Safe, BPA-Free and is easily available on Amazon .Do not use plastic lunch boxes to your kids, they are toxic.
You can increase or decrease quantity based on your child's appetite.
Pin It For Later