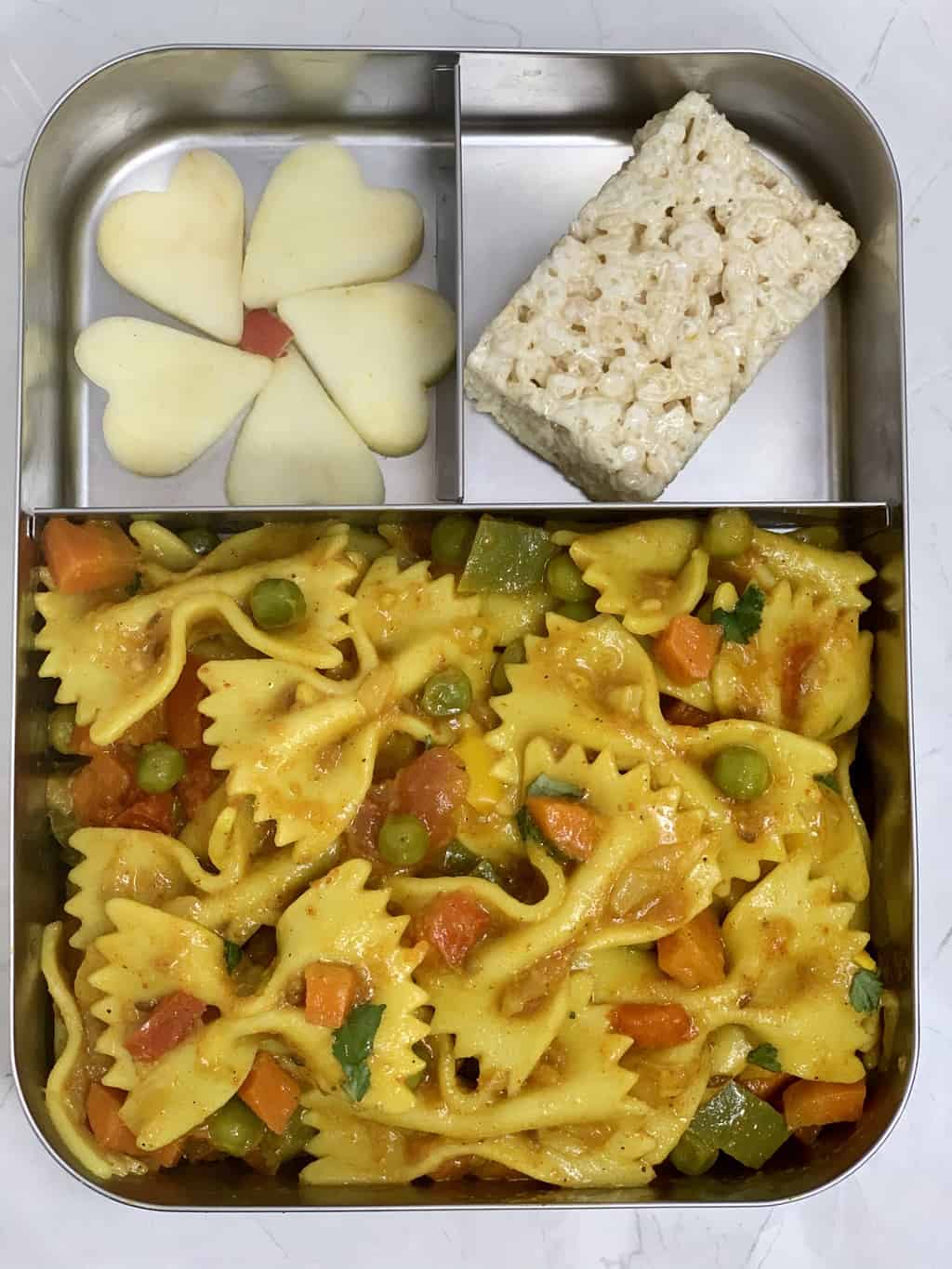 KIDS LUNCH BOX #54 – Masala Pasta + Rice Krispies + Apple
Here is what I packed for school lunch…
LUNCH – Masala Pasta –Here is the Recipe Link .
SNACK – Rice Krispies – I used store brought rice krispies.
SNACK – Apple – I have sliced the apple and cut them into heart shape and smeared some lime jucie so that they dont turn brown when kept for long time.Always try to use local and seasonal fruits.
Prep Work For The Previous Evening
You can cut the vegetables for pasta previous night and refrigerate.
Notes
Packed in a stainless steel tiffin box called Lunchbots which is Eco-Friendly, Dishwasher Safe, BPA-Free and is easily available on Amazon .Do not use plastic lunch boxes to your kids, they are toxic.
You can increase or decrease quantity based on your child's appetite.
Pin It For Later