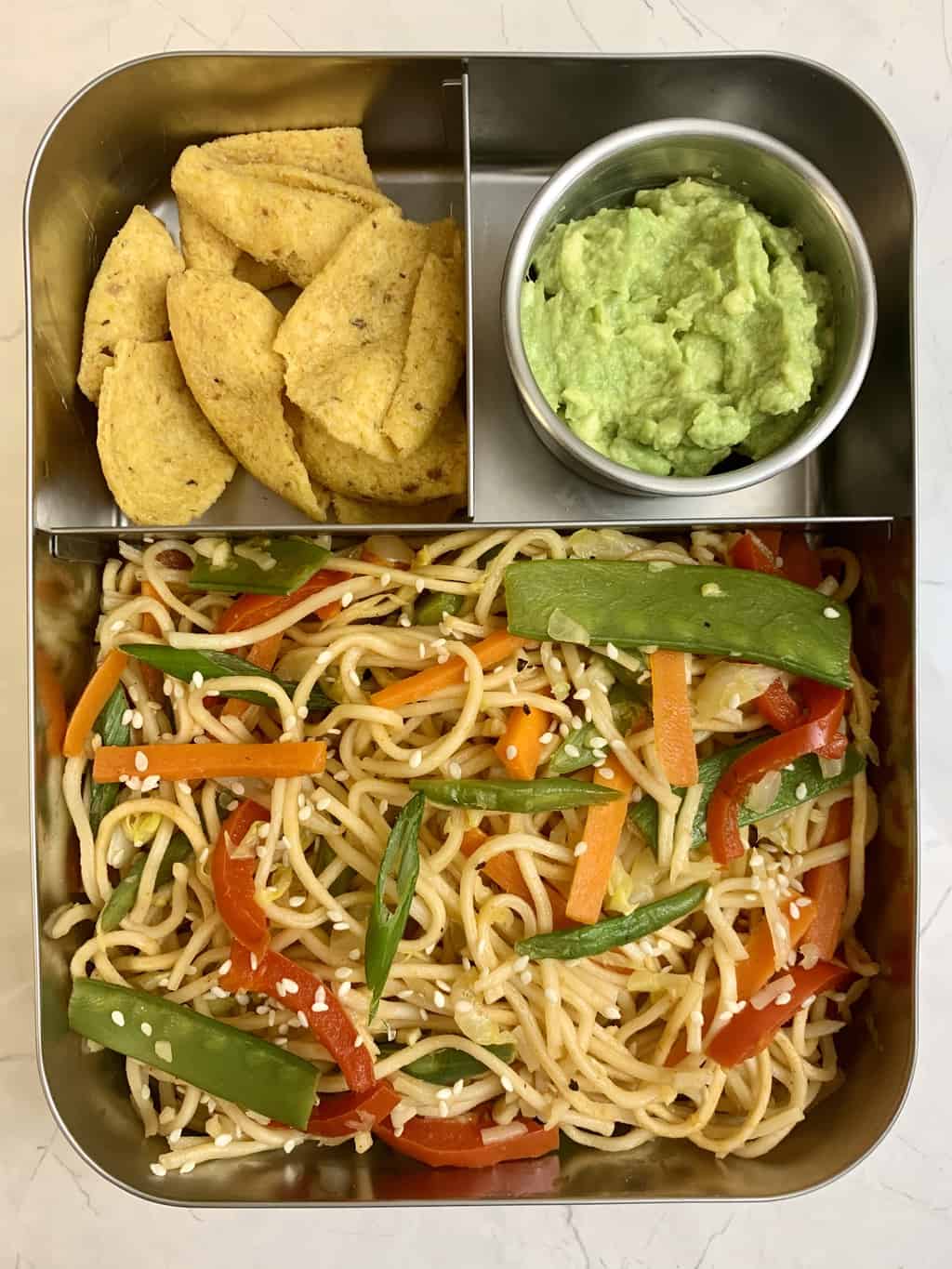 Disclaimer: I am not a nutritionist or a dietician, I am doing what is best for my kid to create a balanced lunch.
KIDS LUNCH BOX #56 – Veg Hakka Noodles + Guacamole + Corn Chips
Here is what I packed for school lunch…
LUNCH – Veg Hakka Noodles – I have prepared this chow mein in the instant pot pressure cooker but i have also shared stove top method in the blog.Here is the Recipe Link.
SNACK – Guacamole – In a large bowl, combine the mashed avocados, onion, chilli, cilantro, lime juice, salt, and pepper. Stir well.Do not add tomato it will release water when stored for long.
SNACK – Corn Chips – Got these store brought corn chips from traders joe.
Prep Work For The Previous Evening
You can cut veggies for veg chow mein previous day itself.
Notes
Always add lime juice to guacamole else it will turn black
Packed in a stainless steel tiffin box called Lunchbots which is Eco-Friendly, Dishwasher Safe, BPA-Free and is easily available on Amazon .Do not use plastic lunch boxes to your kids, they are toxic.
You can increase or decrease quantity based on your child's appetite.
Pin It For Later