These Healthy Indian Phool Makhana(Lotus Seed) recipes are not only super fast to make with some prep-work but they are also filled with protein ,fiber as well as other essential vitamins and minerals for growing toddlers and great for weight loss.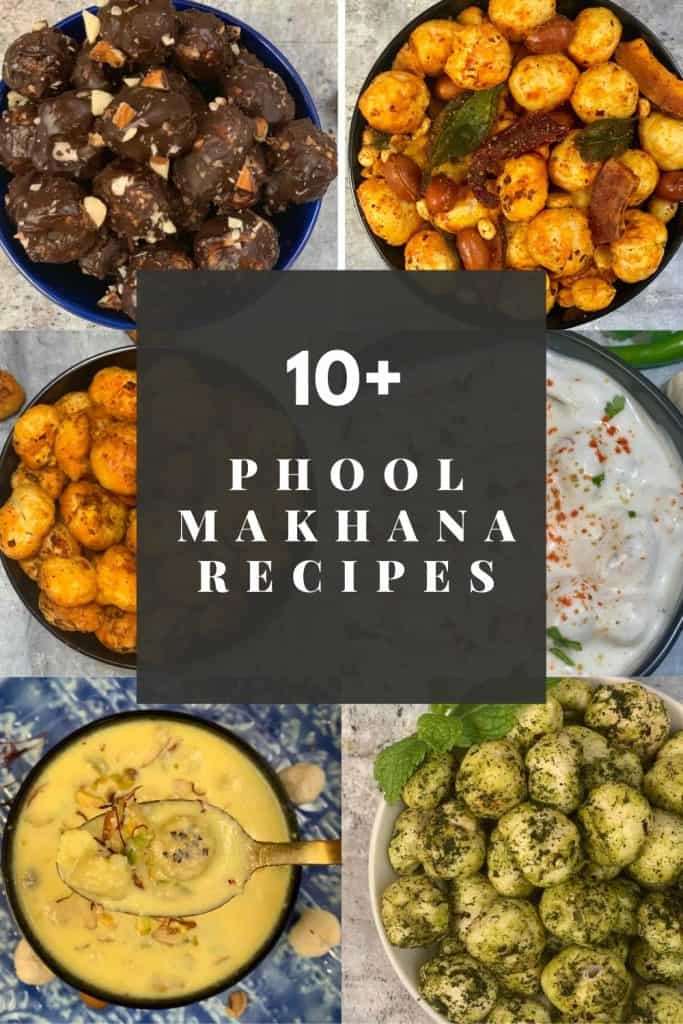 What is Makhana?
Makhanas are popularly known as lotus seeds, fox nuts, Euryale ferox, gorgon nuts and phool makhana. It's actually the puffed lotus seeds or the puffed fox nuts that has high nutritional and medicinal values and mostly grown in states of Bihar in Indian.
How much Makhana to eat in a day?
One to two handful of Makhana should be ok and enough to give you the positive health benefits.
Health Benefits of Makhanas
Makhanas are packed with the goodness of protein, potassium, phosphorus, carbohydrates, fibre, magnesium, iron and zinc. These essential nutrients make this munchy a perfect go to healthy snack.
Here are few health benefits which will convince you to add them to your diet.
An anti-ageing enzyme in these seeds is said to help repair damaged proteins
They are low in calories, making them an ideal snack for weight loss.
Makhanas are recommended for diabetics too due to their low glycemic index.
They are beneficial to those suffering from high blood pressure, heart diseases and obesity due to their high magnesium and low sodium content.
– Source food.ndtv.com
10+ Phool Makhana Recipes are Below:
Spicy Masala Makhana or Roasted Makhana Masala recipe is a healthy instant weight loss snack recipe that is made up of makhana(lotus seeds or foxnuts) and few spices in just under 10 minutes.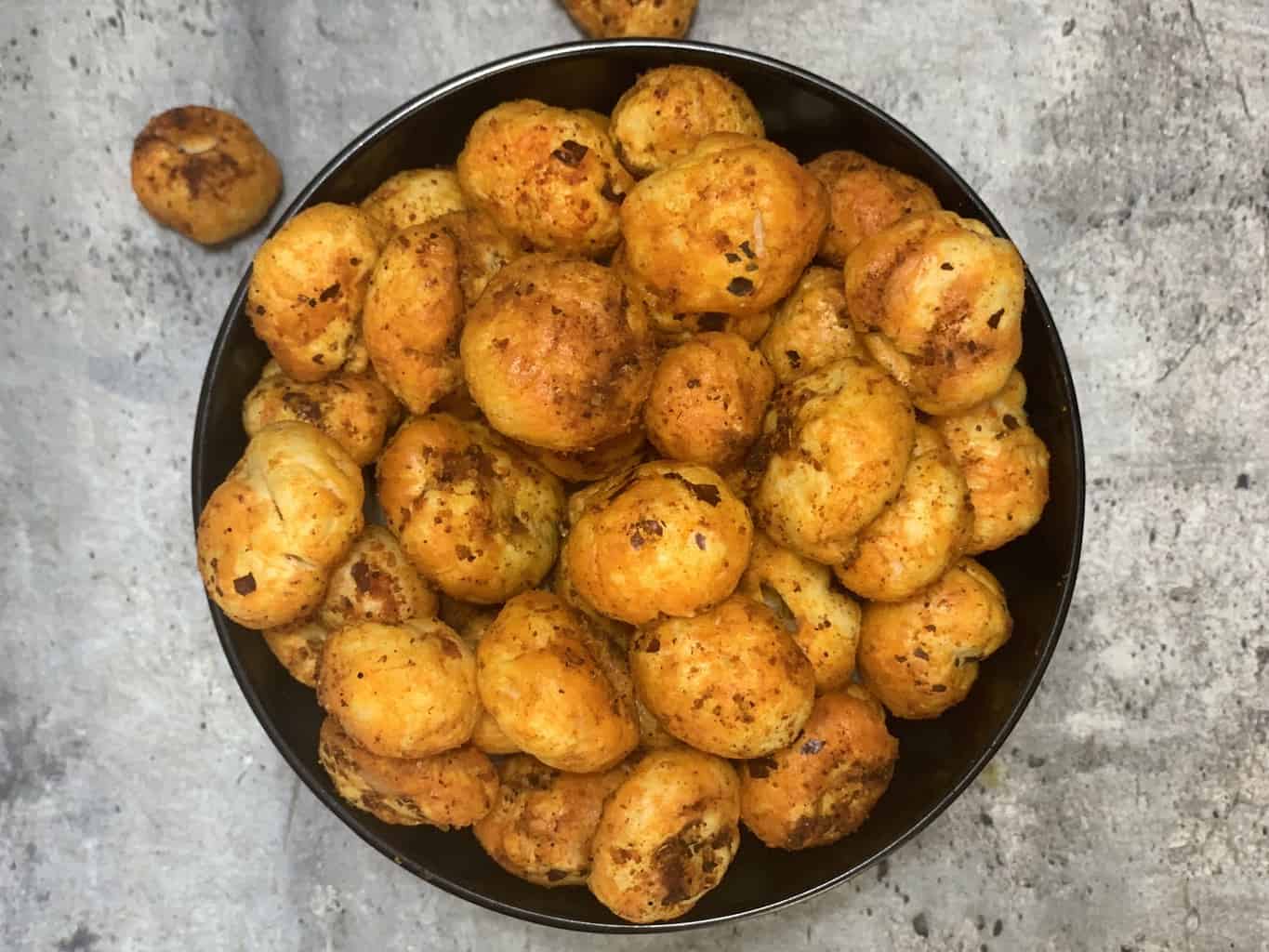 Phool Makhana Chivda Recipe is a crunchy Indian healthy snack made with roasted makhana's(foxnuts) ,peanuts, sliced coconut, dalia ,curry leaves and few spices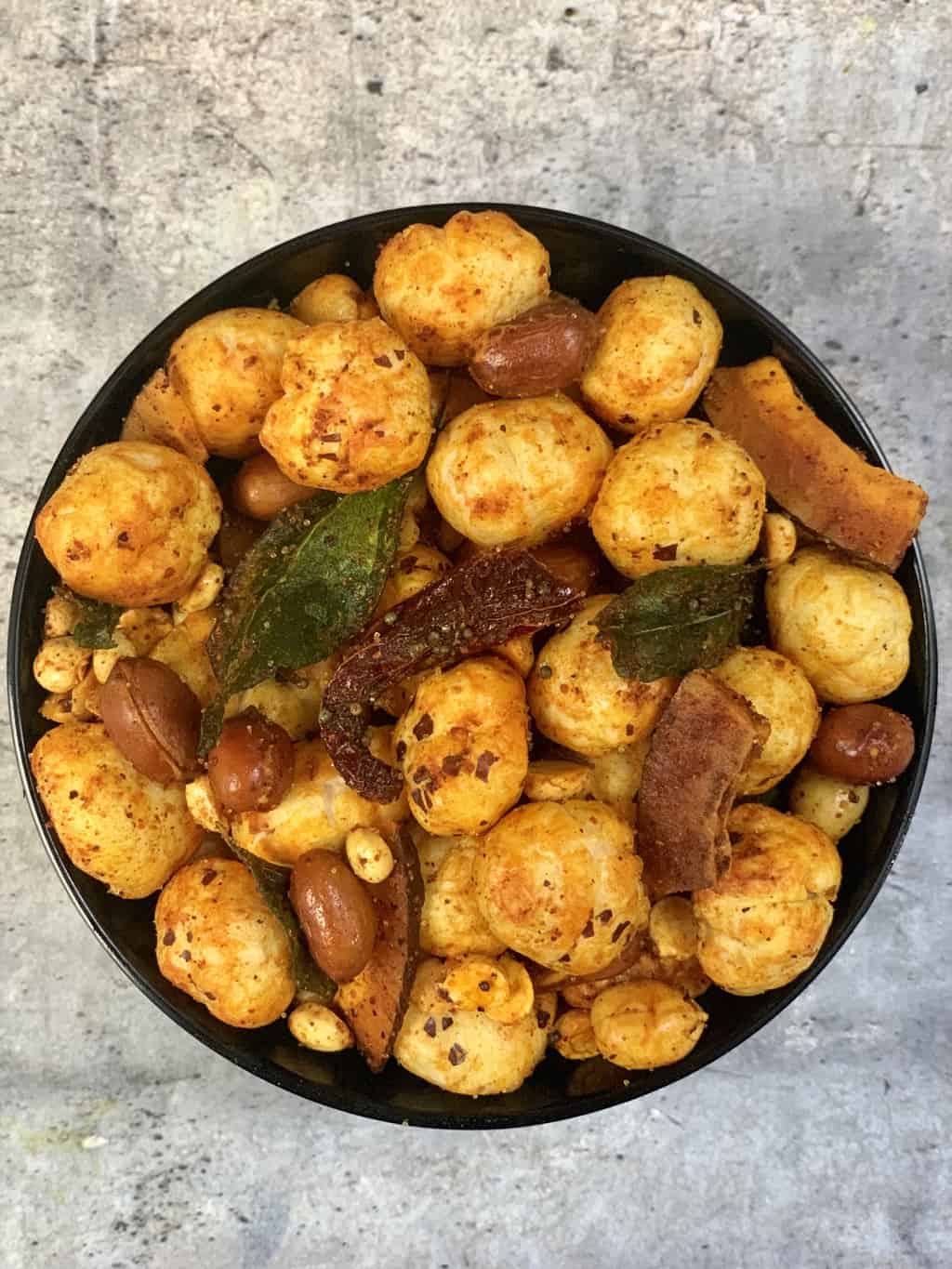 The Mint/Pudina Makhana recipe has a cool ,refreshing & tangy flavor with a heavenly combination of mint and chat masala.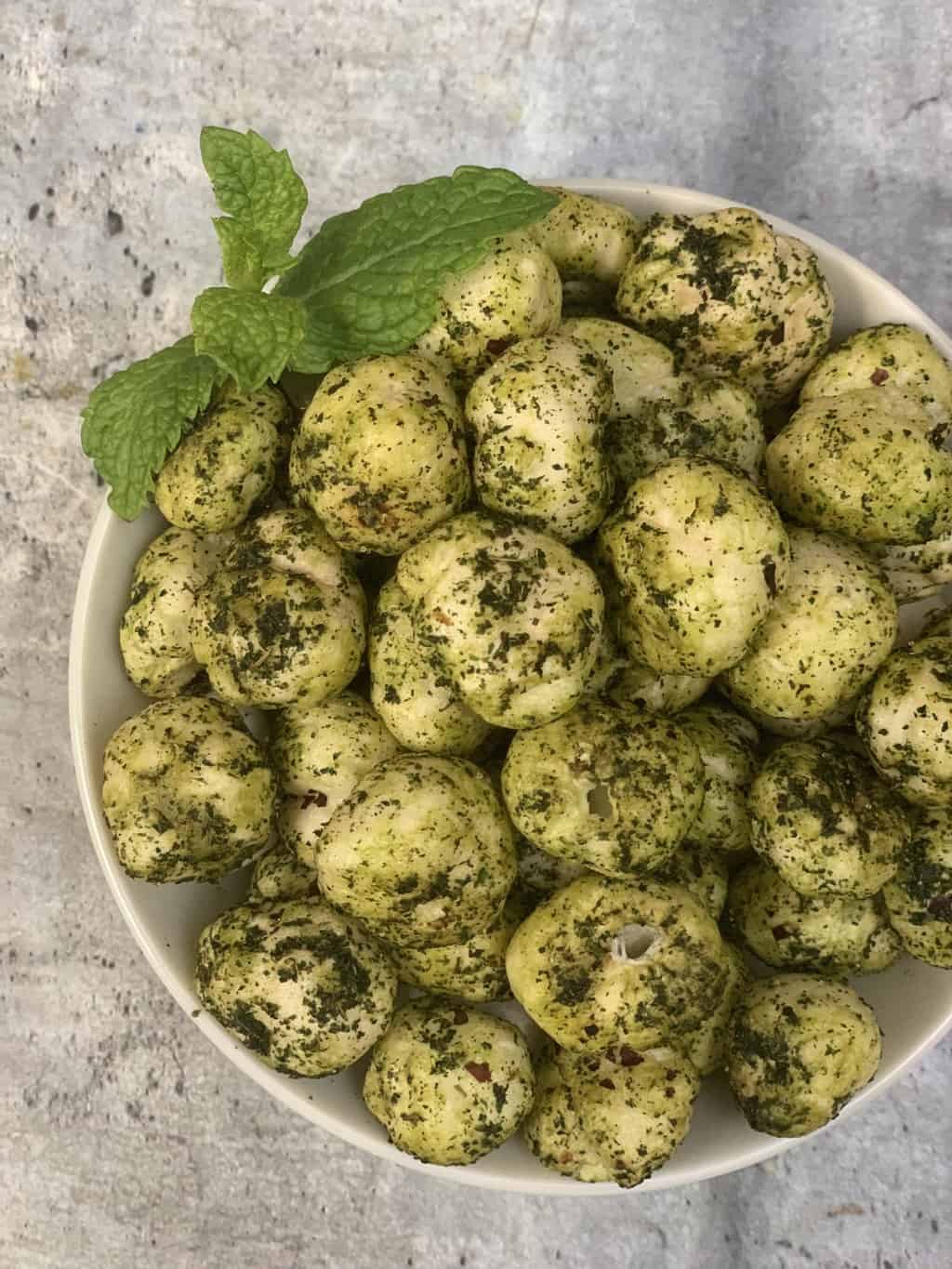 Chocolate Makhana recipe is a simple ,quick and delicious instant snack where roasted makhana's are tossed in chocolate sauce.Perfect for kids school snack box or as snack with your evening tea .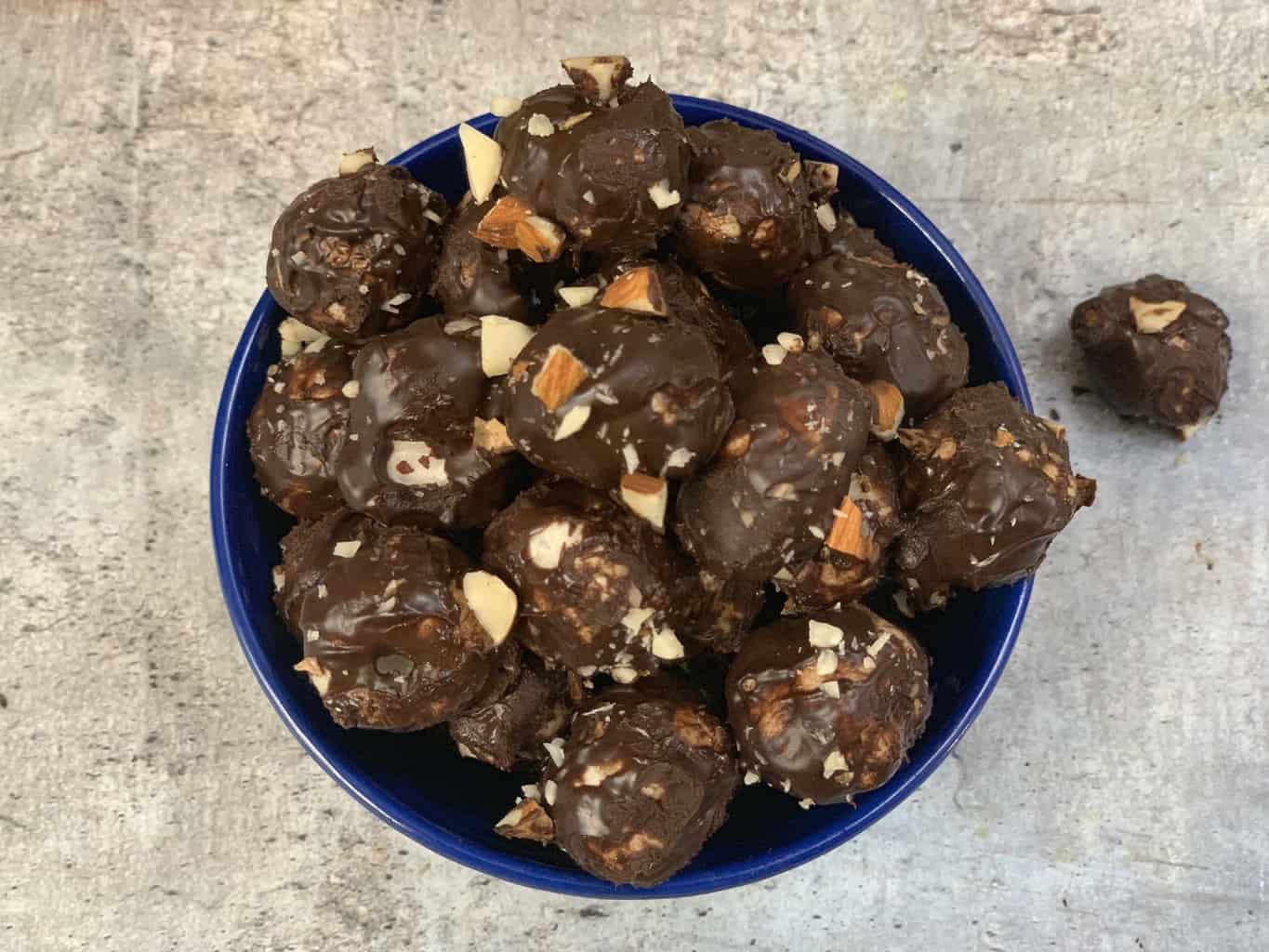 Phool Makhana Paneer Matar Curry is a nutritious rich Indian curry recipe made with roasted foxnuts (phool makhana) ,cottage cheese (paneer) , green peas and cashew nuts in onion tomato gravy.This makhana sabji recipe is gluten free, vegetarian and goes well with any Indian breads.
The Moringa/Drumstick leaves Makhana recipe has a tangy flavor with a healthy combination of moringa powder and chat masala.These flavored roasted makhanas (lotus seeds or fox nuts) is an ideal snack, they work perfectly well for kids school tiffin, snack option or an evening chai time break.
A delicious, creamy and healthy pudding made with puffed lotus seeds cooked in milk with cardamom flavour.This is also the perfect vrat recipe if you are fasting during Navratri.
Caramel Makhana|Sweet Makhana with Jaggery is crunchy, deeply caramelized and healthy snack for kids & adults who are on diet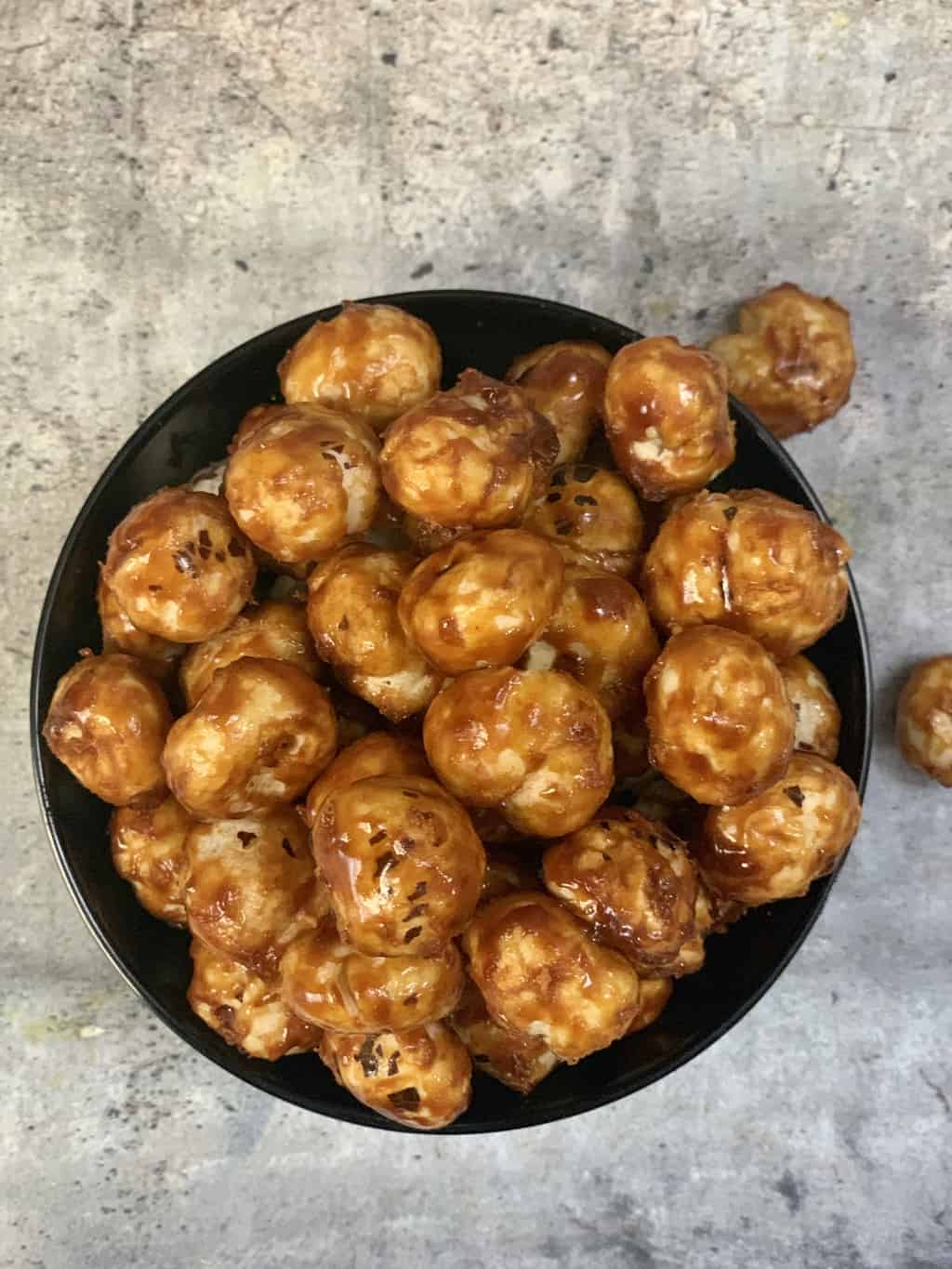 An easy and healthy raita made with yogurt (curd) , roasted makhana (puffed lotus seeds) and Indian spice powders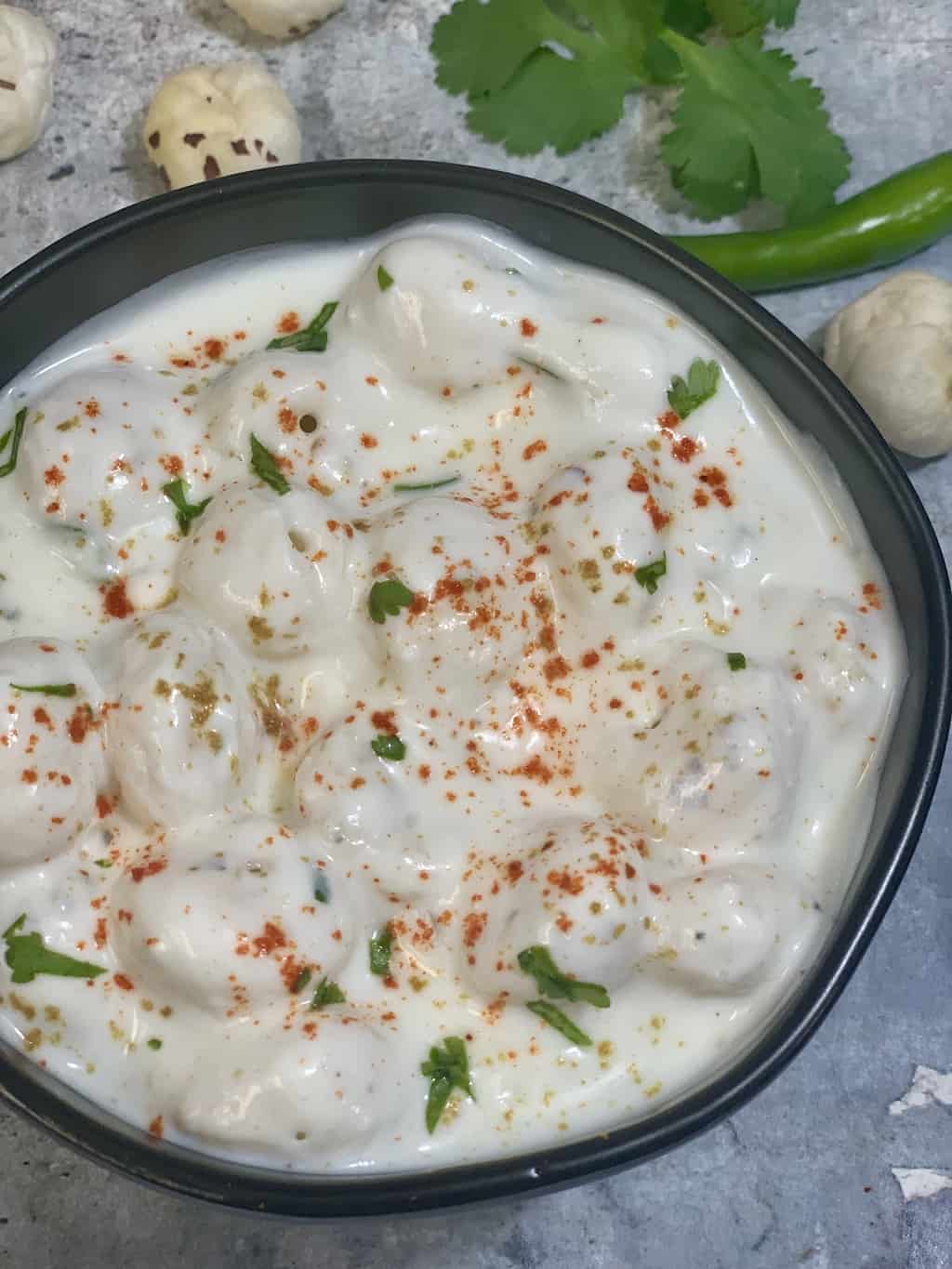 Makhana Paratha(Lotus Seed Paratha) is an easy to make and healthy dish prepared with wholewheat flour, Makhana pops (lotus seeds) and indian spices
Other Recipe Collections to Try from my blog
10+ Easy & best Veg Sandwich Recipes Indian Style
10+ Paratha Recipes|Indian FlatBread Recipes
18+ Instant Pot Vegetarian Soup Recipes
10+ Instant Pot Indian Dessert Recipes
DID YOU MAKE ANY OF THESE MAKHANA RECIPES?
I'D LOVE TO KNOW HOW THEY TURNED OUT! LEAVE A COMMENT AND A ⭐️ RATING BELOW ? SO WE CAN SEE IT AND OTHERS CAN ENJOY IT TOO! THANK YOU ♥
Makhana Recipes