10 Easy & Best Veg Sandwich Recipes Indian Style | 10 healthy veg Sandwich recipes for kids | Healthy Lunch box Ideas. Try these simple veg sandwich recipes which are healthy for kids and protein-packed.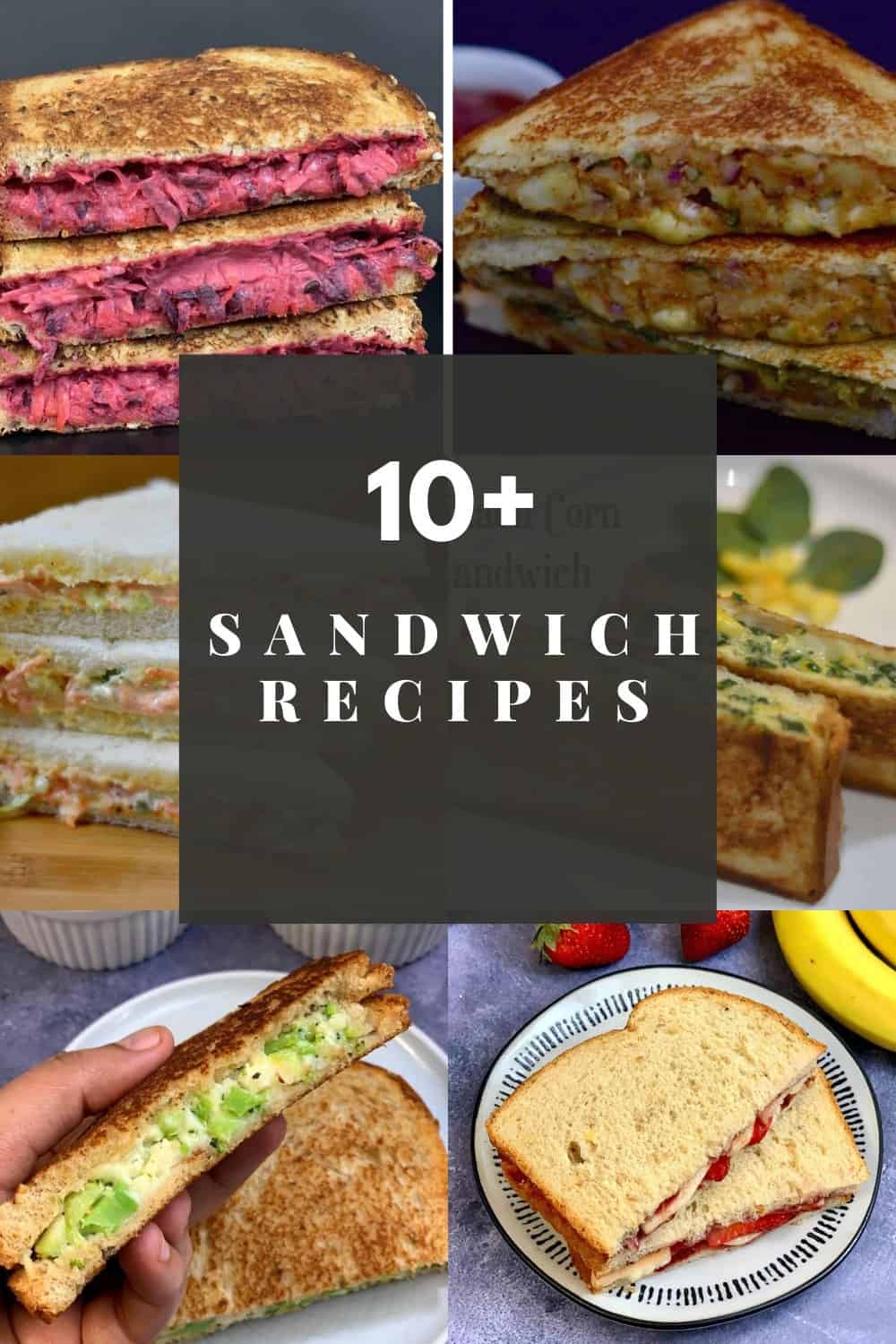 Disclosure: This post contains affiliate links, which means I can earn a small commission if you purchase through the link at no additional cost to you. Thank you for your support!
All of us love sandwiches. They are the most popular breakfast option for both young and elderly, especially with a cup of coffee or juice. A sandwich is your savior when you must leave for work or your kids run late for school. It just takes a few minutes to prepare and is really satisfying. Also, you have a variety of filling options to pick from, including cheese, a variety of spices and sauces, and a pool of veggies. Besides being a perfect breakfast option, it is also a great option to prepare for kids' lunch or for a tea-time snack.
Sandwiches are a staple that is widely accepted and allows for plenty of creativity. You can practically put anything between two slices of bread and enjoy it. In reality, if you look around, every household has its own special sandwich recipe that is made according to the preferences of the family. So, there are many sandwich recipes out there that haven't even been tried yet.
If you love trying different sandwich recipes, here we have shortlisted a few of our favorite ones.
10 Indian Style Veg Sandwich Recipes Below
You can watch video recipes of these Vegetarian Sandwich Recipes
Other Recipe Collections to Try from my blog
DID YOU MAKE ANY OF THESE VEGETARIAN SANDWICH RECIPES?
I'D LOVE TO KNOW HOW THEY TURNED OUT! LEAVE A COMMENT AND A ⭐️ RATING BELOW? SO WE CAN SEE IT AND OTHERS CAN ENJOY IT TOO! THANK YOU ♥
♥ We LOVE to hear from you If you make this recipe, please share your food photo with hashtag #indianveggiedelight on Facebook or Instagram, so we can see it and others can enjoy it too! Thank you ♥
Subscribe to my Youtube Channel for healthy & tasty video recipes.