Nothing beats the winter months like a warming soup or stew or cup of hot tea or coffee.They're so easy to prepare in the electric pressure cooker in less than 30 minutes.These soups contain a plethora of healthy ingredients: legumes, veggies, cheese and spices, they are filling and try to reduce calories that you consume in a day.
I have prepared all these dishes in my electric pressure cooker, Instant Pot DUO60 6 QT
Disclosure: This post contains affiliate links, which means I can earn a small commission if you purchase through the link at no additional cost to you. Thank you for your support!
Other Recipe Collections to Try from my blog
15 Instant Pot Indian Rice Recipes
8 Healthy Toddler Indian Breakfast Ideas
5 Types of Easy Dry Chutney Powder Recipes
7 Easy & best Veg Sandwich Recipes Indian Style
8+ Phool Makhana(Lotus Seeds) Recipes
10+ Paratha Recipes|Indian FlatBread Recipes
7 Easy & best Veg Sandwich Recipes Indian Style
Here are few Instant Pot Pressure Cooker Soup Recipes.
Let's have a look at the 8+ Instant Pot Soup Recipes, which will offer you a variety of options:
Broccoli Cheddar Soup is a healthy ,thick ,creamy and so delicious soup prepared with minimal ingredients under 25 minutes in the Pressure Cooker.This is Low Carb, Keto Recipe.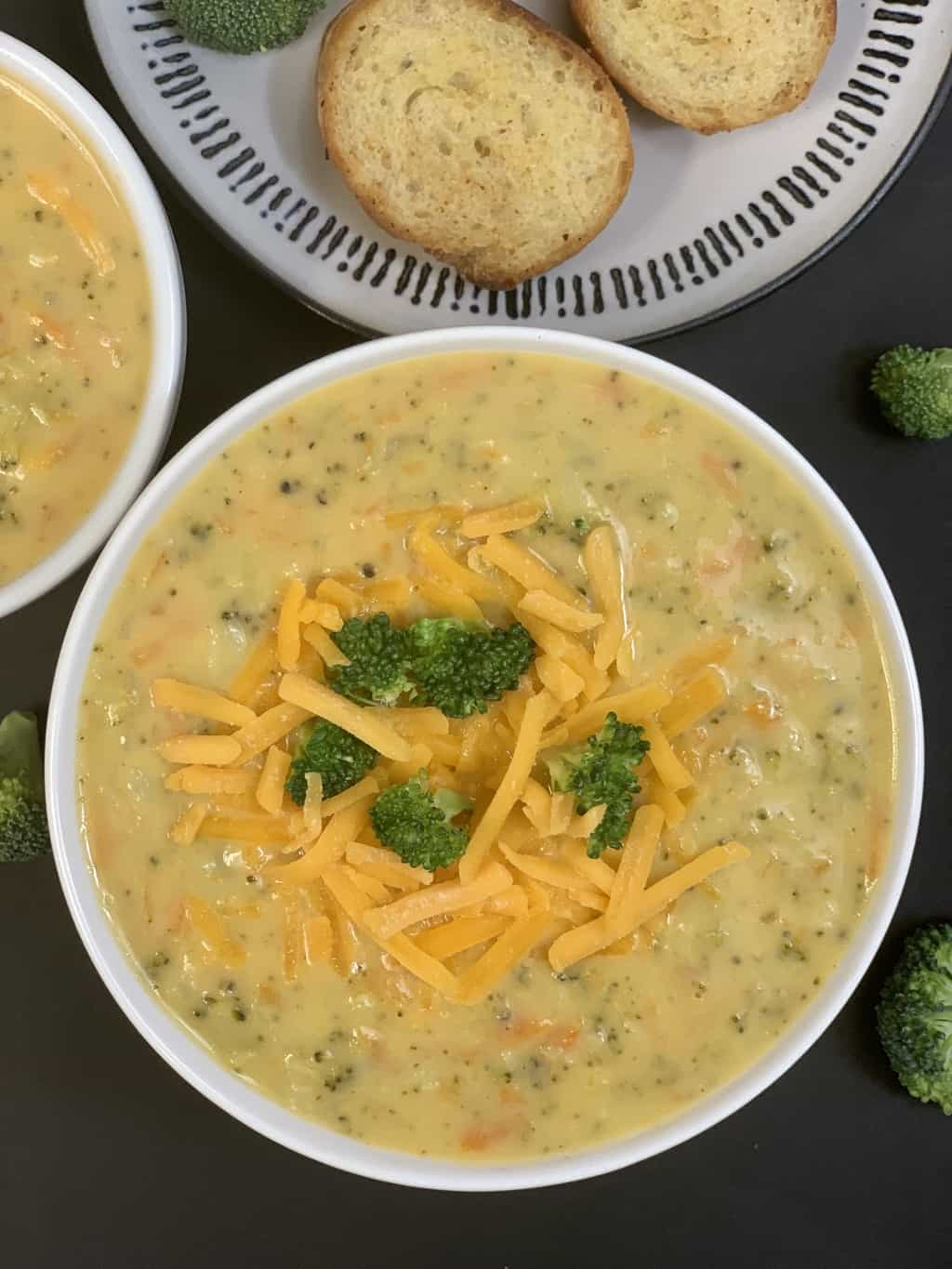 Green Lentil Soup is a hearty, yet full-of-flavor lentil soup made with green lentils, carrots, celery, red bell pepper and indian spices.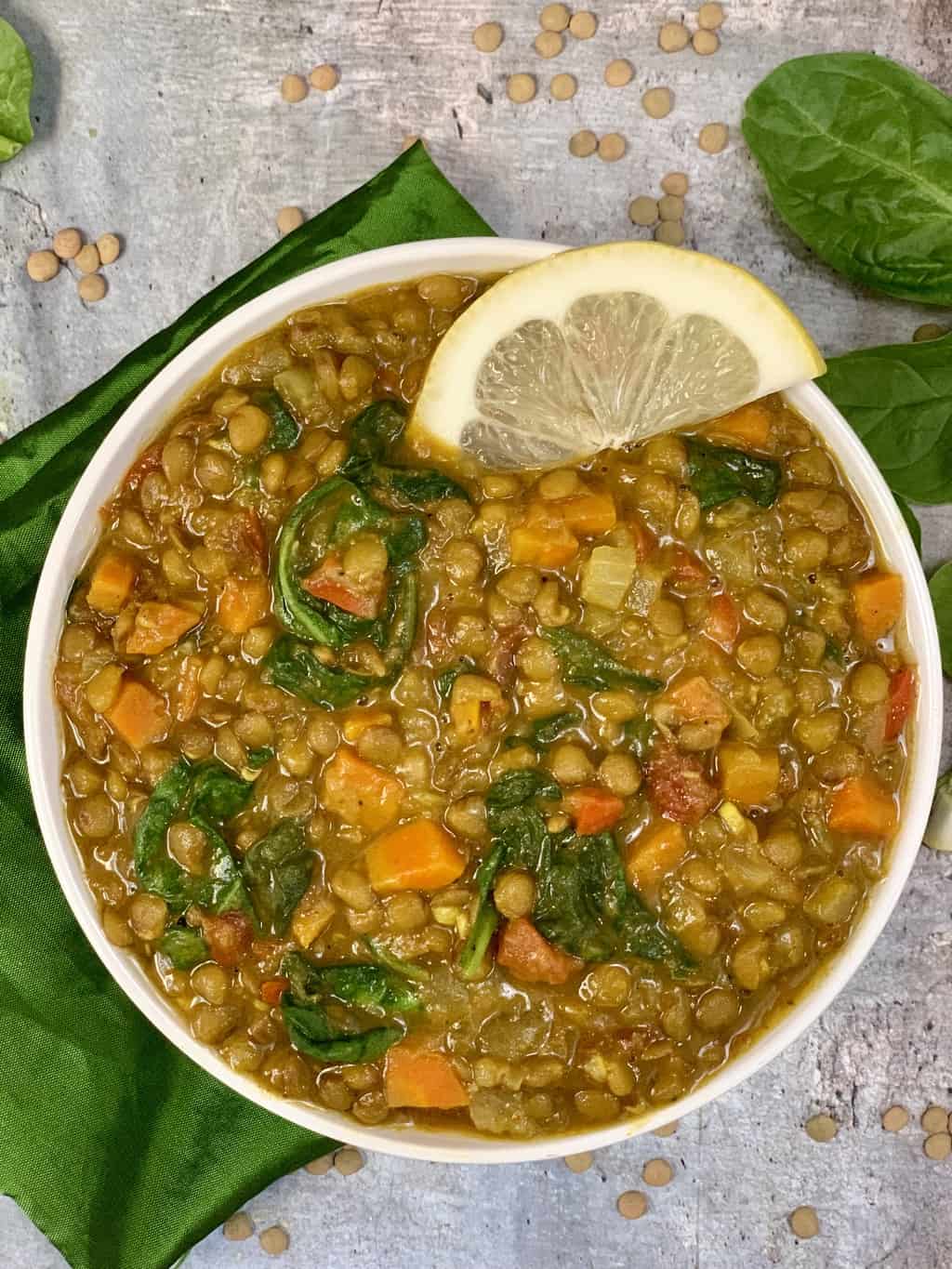 Restaurant-style Creamy Tomato Soup is delicious and comforting soup made with fresh tomatoes, carrots, bell pepper ,onion ,herbs and garnished with cream and served with crunchy croutons makes a perfect lunch!
Cauliflower Soup is easy, filling, rich and creamy with just a handful of ingredients. It is a great weight watchers soup recipe for weeknight dinners and is suitable for people following a Low Carb, Keto, Vegan, Paleo or Gluten-free diet.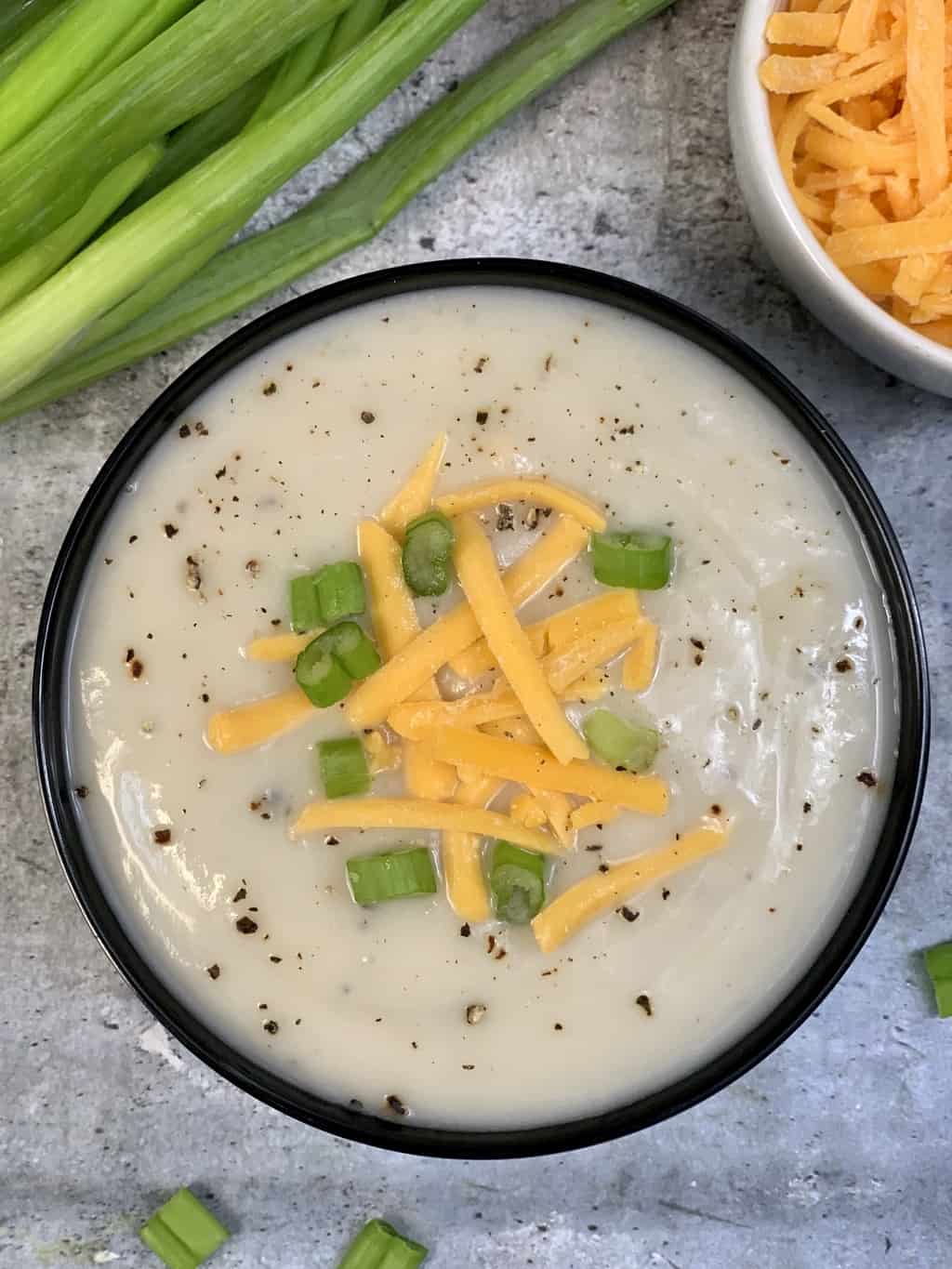 Broccoli Spinach Soup|Healthy & Nutritious Soup is a Ultra creamy homemade broccoli ,spinach and cheese soup.It's the ideal comfort food for all year long.Takes less than 30 minutes to make and only takes one pot.This is Low Carb, Keto Recipe.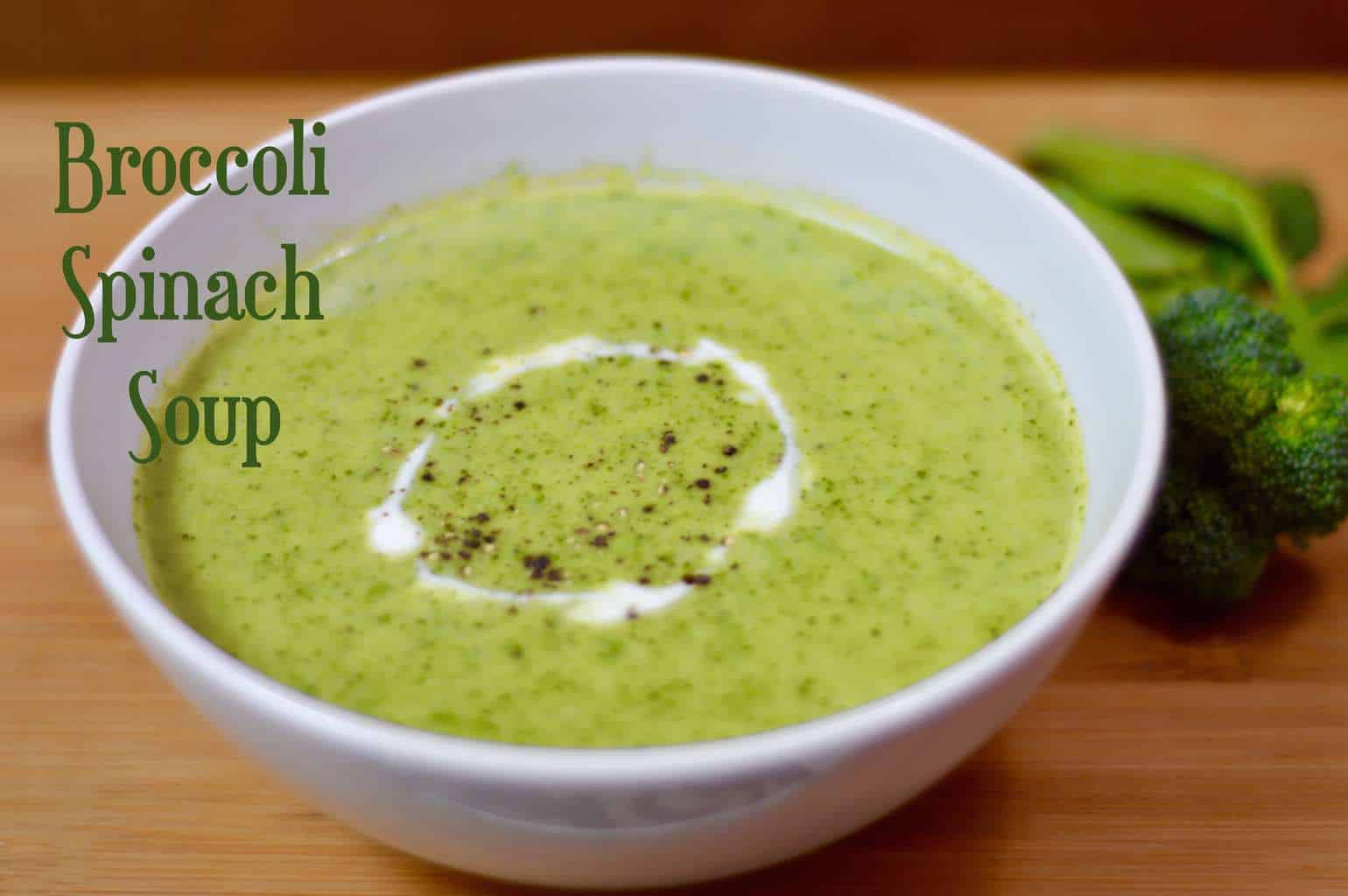 Cream Of Asparagus Soup is super easy, rich and creamy and my absolute favorite way to eat asparagus. It is a great for weight watchers and perfect both for cooler days and as it starts to warm up .Its Low Carb, Keto, Vegan, Paleo or Gluten-free diet.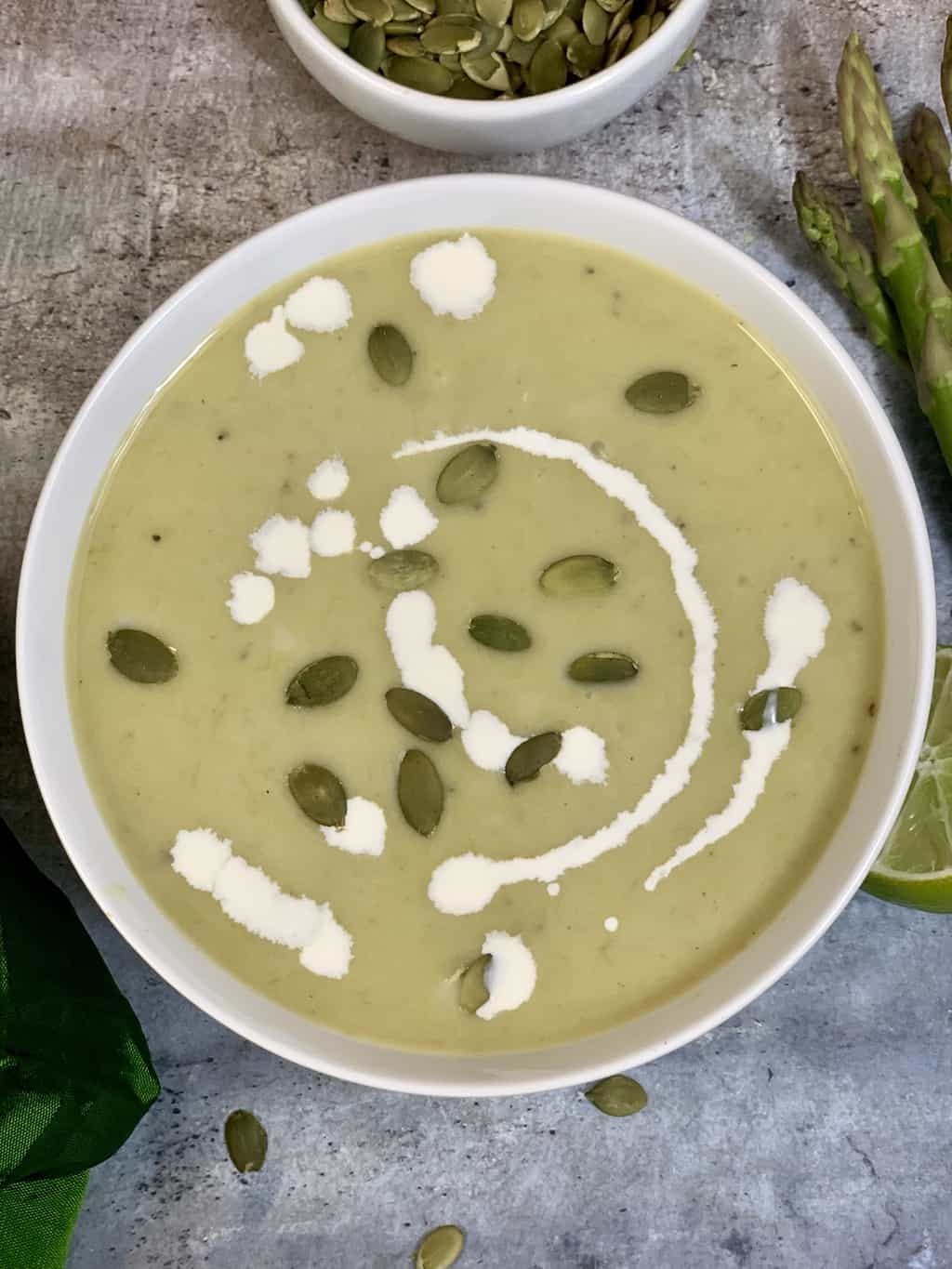 Carrot Ginger Soup is full of flavor, healthy and super creamy made with fresh carrots, ginger and coconut milk perfect for lunch or dinner. It's also Vegan and Whole30-compliant.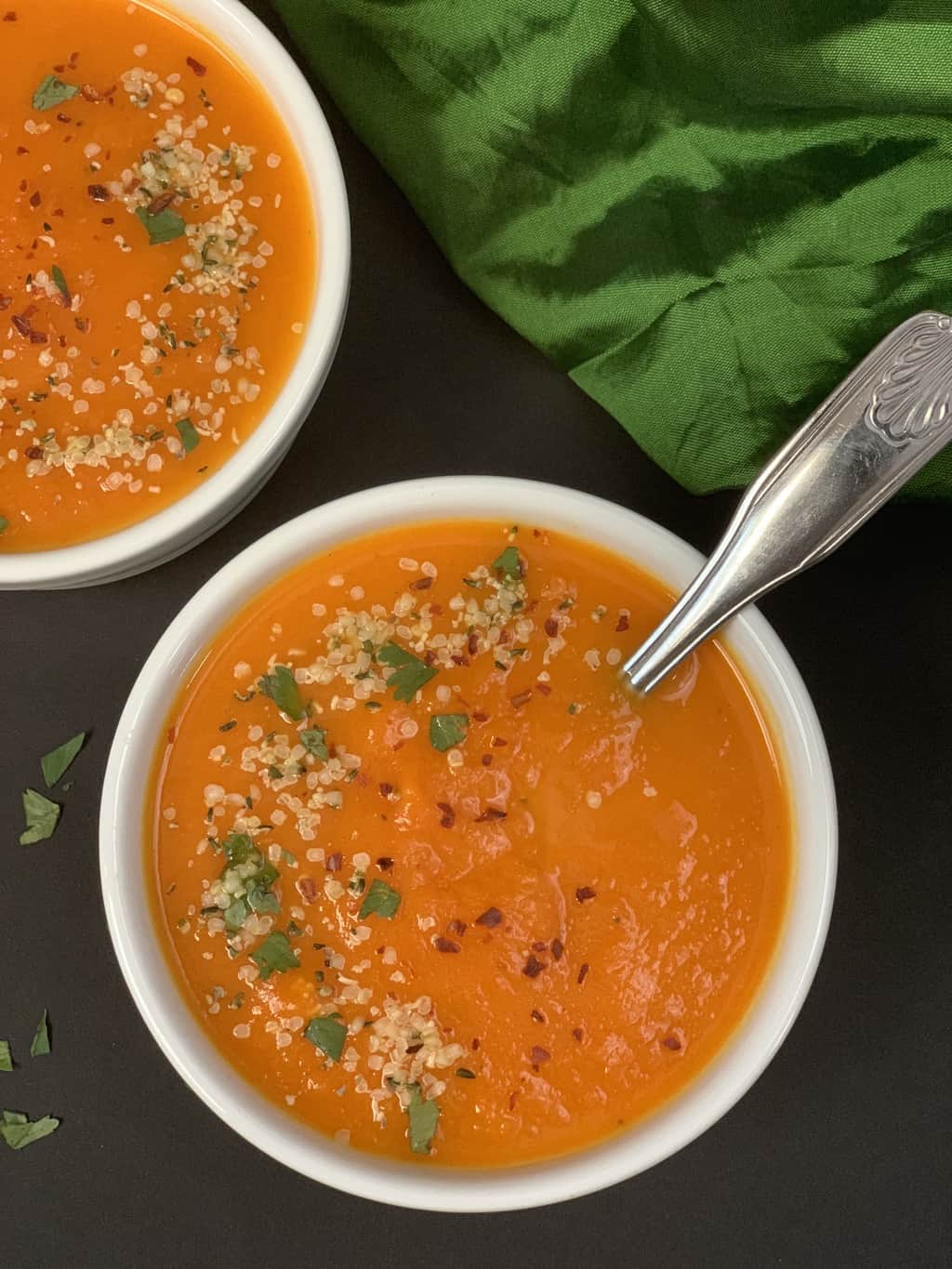 Easy ,creamy and delicious soup recipe made with sweet corn and vegetables that can be a perfect appetizer dish for your indo-chinese meal.This soup is vegan and gluten free.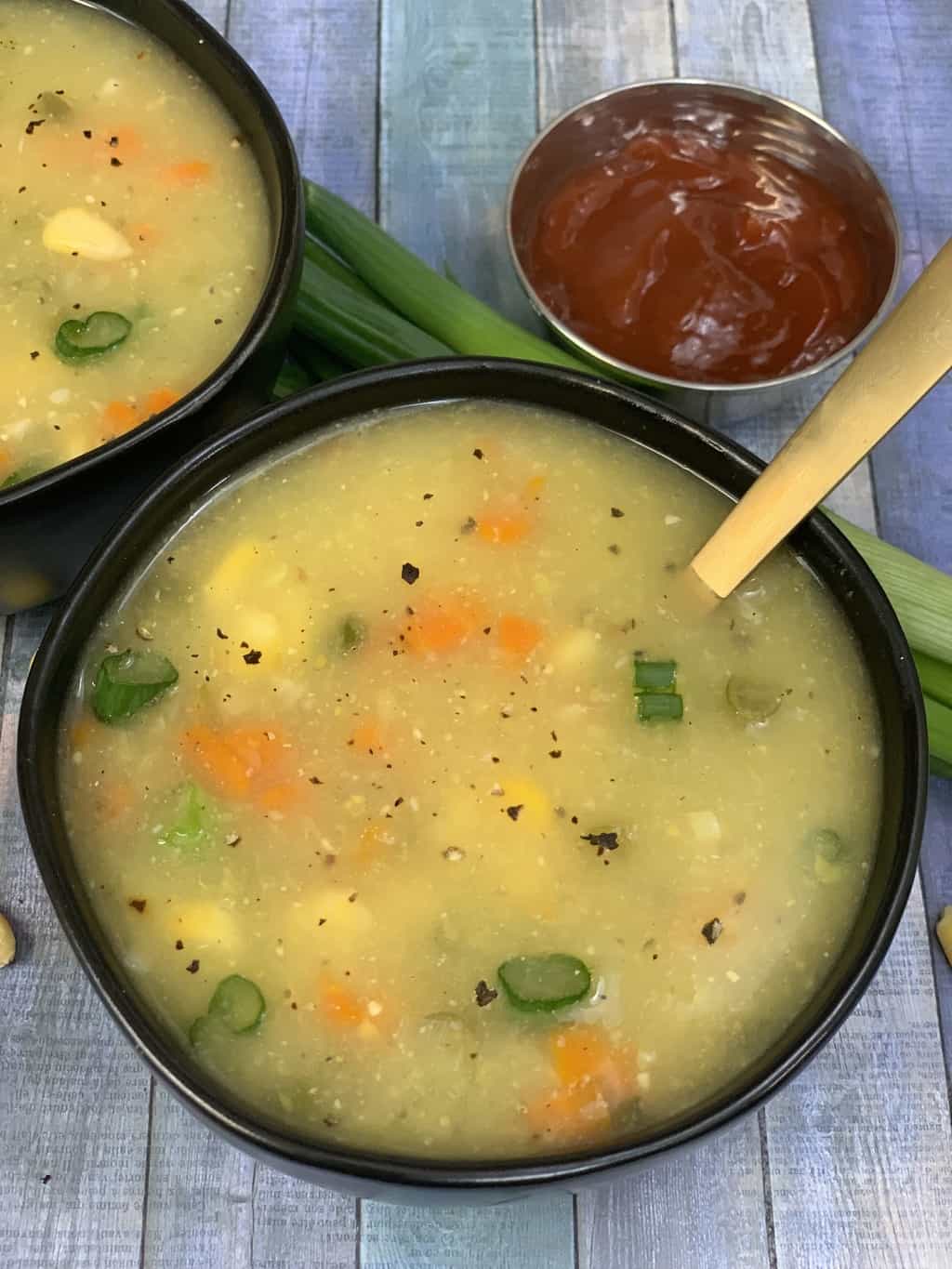 Loaded with hearty vegetables, lentils and quinoa, this soup is very delicious and comfort food in each bite.We can also call it superfood and detox soup.Its Vegan ,Dairy Free & Gluten free.
This Italian Minestrone Soup is a healthy, hearty, and full of flavor soup combining vegetables, beans, and pasta.Incredibly easy one-pot Minestrone Soup made in the Instant Pot and is an Olive Garden Copycat.
♥ We LOVE to hear from you If you make this recipe, please share your food photo with hashtag #indianveggiedelight on Facebook or Instagram, so we can see it and others can enjoy it too! Thank you ♥
Subscribe to my Youtube Channel for healthy & tasty video recipes.
Pin It For Later