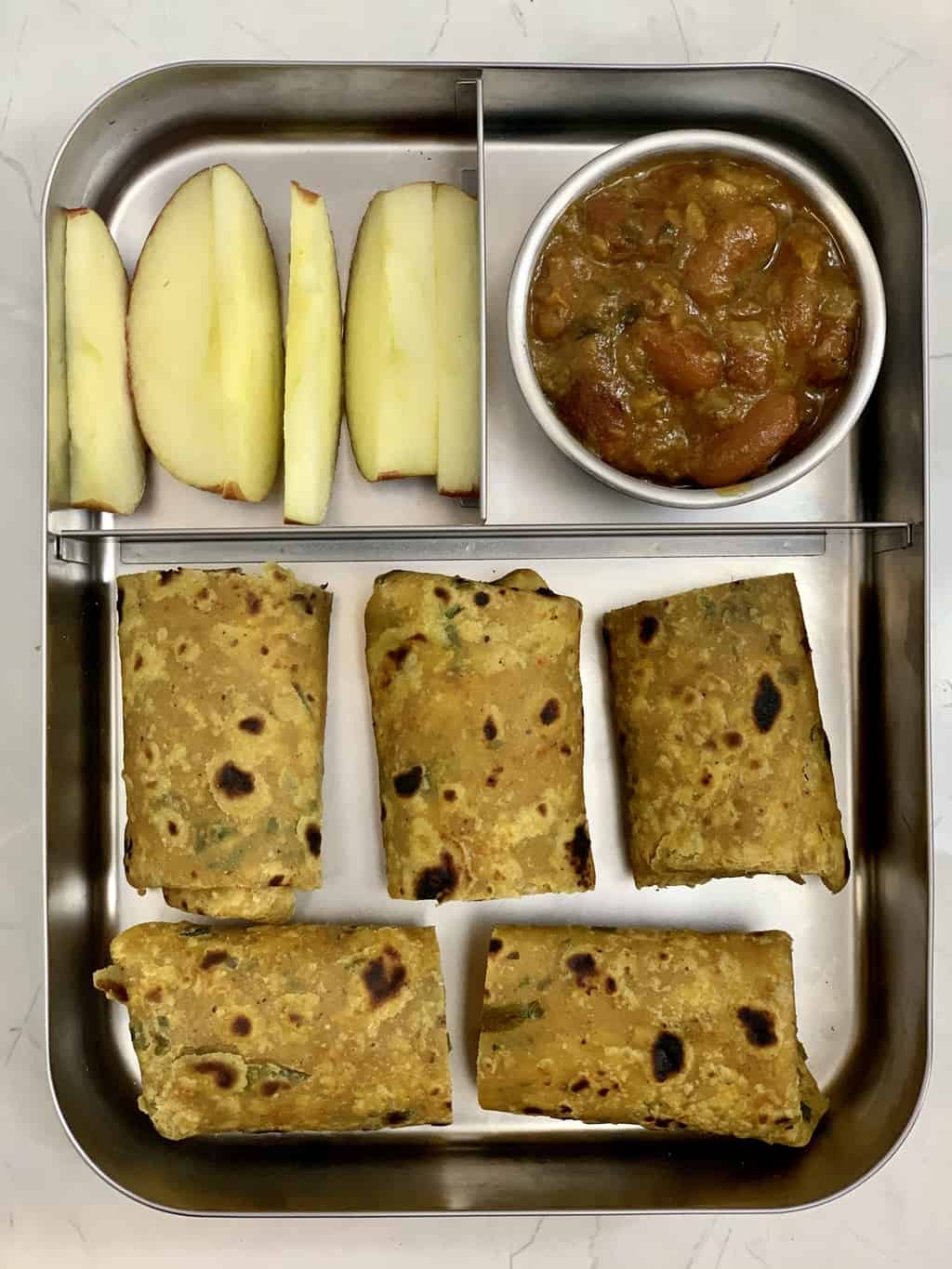 Disclaimer: I am not a nutritionist or a dietician, I am doing what is best for my kid to create a balanced lunch.
KIDS LUNCH BOX #50 – Flax Seeds Paratha + Rajma Masala + Apple
Here is what I packed for school lunch
LUNCH – Flax Seeds Paratha – Here is the recipe I mixed 1 cup of wheat flour, 1 tablespoon of flaxseed powder/meal, finely chopped coriander leaves, ½ teaspoon of jeera powder, salt to taste, and prepared a smooth paratha dough. Roll the parathas and then cook them with some ghee or oil. Then I have rolled the parathas and cut them in half and packed them into the lunchbox.
SNACK – Rajma Masala – I have made this recipe in Instant Pot Pressure Cooker. Here is the recipe link for Rajma Masala.
SNACK – Apple – I have washed the apple and cut it into slices and then smeared some lemon juice so that they dont turn brown when taken in the lunchbox.
Prep Work For The Previous Evening
You can prepare rajma masala previous night itself.
You can also prepare flax seed paratha dough previous night and refrigerate.
Notes