Hello, Bhavana back here with Kids Lunch Box series, where I share healthy, kid friendly lunch and snacks, that I serve my kid Monday to Friday, along with a few tips & tricks thrown in here and there.Hope you find this useful to pack meals for your children.
Disclaimer: I am not a nutritionist or a dietician, I am doing what is best for my kid to create a balanced lunch.
KIDS LUNCH BOX #1 – Spinach Corn Sandwich + Orange + Almonds & Pistachios
Spinach Corn Sandwich, This grilled Spinach Corn sandwich is very popular in cafe coffee day in India and a healthy school lunch box option. This combo of spinach and corn is just too hard to resist, try it and you will sure ask for a second one!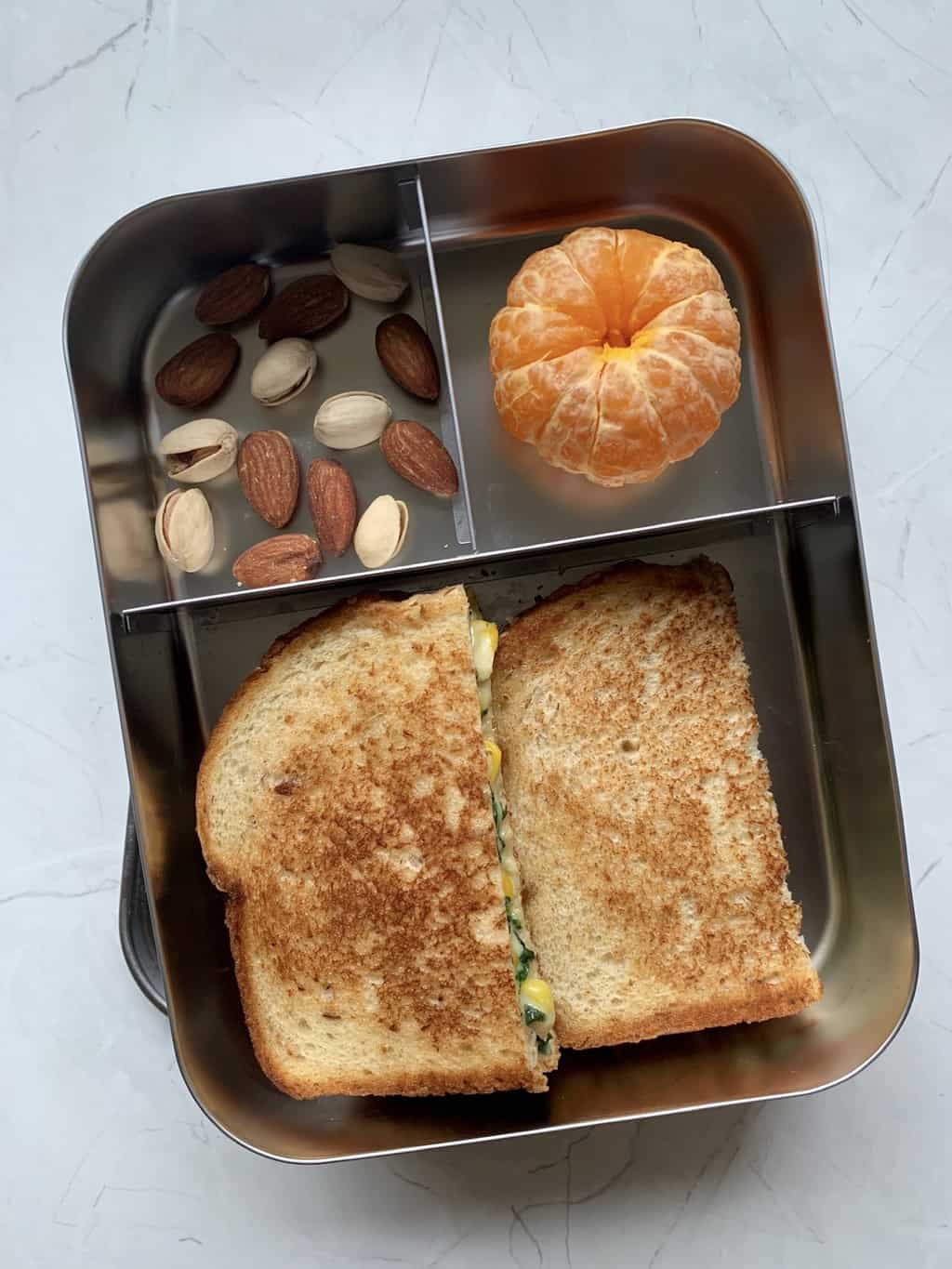 Here is what I packed for school lunch…
LUNCH – Spinach Corn Sandwich – To make Spinach Corn Sandwich – (Click on the highlighted link to get the recipe) I made half of this recipe which is good for 1 person . You can make spinach corn stuffing ahead of time and refrigerate, I usually make the previous night and then grill the sandwich in the morning. let them cool a bit (let the steam settle) and then pack in the box. Do not pack while they are very hot, once you close the steam may spoil the entire content and becomes soggy.
SNACK – Cutie orange (peel and then pack in a box)
SNACK – few Almonds & Pistachios
Prep Work For The Previous Evening
1.Make the Spinach Corn cheese stuffing/filling previous night and refrigerate in a air-tight container.
Notes
Packed in a stainless steel tiffin box called Lunchbots which is Eco-Friendly, Dishwasher Safe, BPA-Free and is easily available on Amazon Choose a box that can pack tightly so the sandwich pieces don't move to smudge.
I've used Whole grain bread for this recipe.
You can increase or decrease quantity based on your child's appetite.
Pin It For Later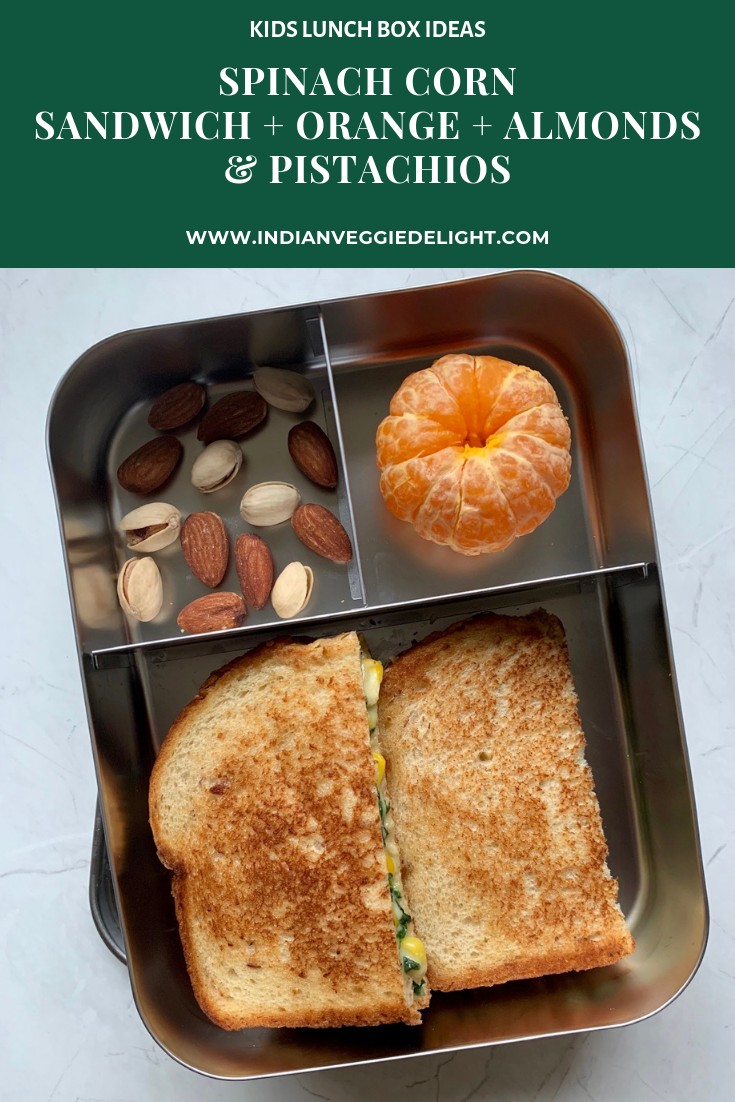 ♥ We LOVE to hear from you If you make this recipe, please share your food photo with hashtag #indianveggiedelight on Facebook or Instagram, so we can see it and others can enjoy it too! Thank you ♥
Subscribe to my Youtube Channel for healthy & tasty video recipes.