Looking for some easy, refreshing, and delicious Indian Drink recipes? Here are the best, 20+ popular Drink drinks from all over India that your family will love.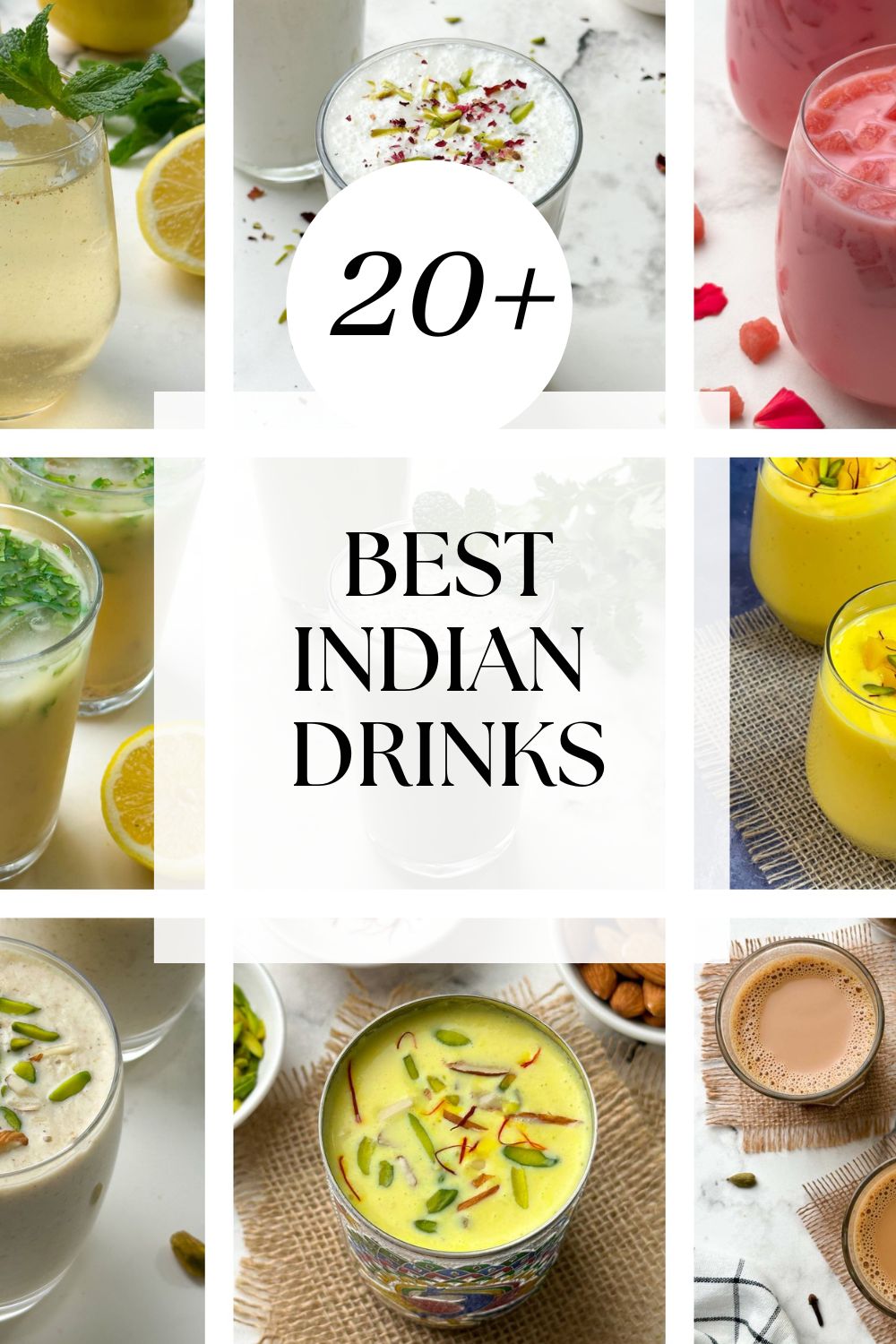 The key to our body functioning at its best is hydration. Our bodies require constant hydration to operate, regardless of the time of year—summer or winter. The liquid is necessary for our bodies to function and for occasional re-energizing. It might be challenging to deal with the hot summer months, especially with the heat waves, sweat, dehydration, tanned skin, and other issues.
Hence, we must stock up on hydrating drinks when the temperature is this extreme. On the other hand, the colder months of the year also call for a few drinks to get through. We use a range of ingredients in our beverages to combat those chilly waves.
There is a drink for every mood, so it doesn't matter if you're sweating it out in the summer heat or taking a stroll on the frigid winter evening. We guarantee that you won't run out of alternatives for Indian beverages to pick from, whether you want to warm up with kahwa, or masala tea or accompany your lunch with a tall glass of lassi.
We have rounded up a few Indian drinks for you to choose from. No matter what recipe you choose to have, it is sure to be amazing and nothing else. So, what are you waiting for? Read on.
Jump to:
Popular Indian Drink Recipes
Let's explore some of the popular drink recipes from various regions of India that are sure to tantalize your taste buds.
Cold Drinks
Hot Drinks
More Recipe Collections
If you've tried this easy Indian Drink recipes or any other recipe on Indianveggiedelight, then don't forget to rate the recipe. You can also follow me on Instagram and Facebook to see the latest recipes!