Explore the collection of 25+ Best Vegetarian Indian Recipes made with aromatic Garam Masala spice blend. From savory snacks to flavorful curries and biryanis, these dishes will transport your taste buds to the vibrant flavors of India.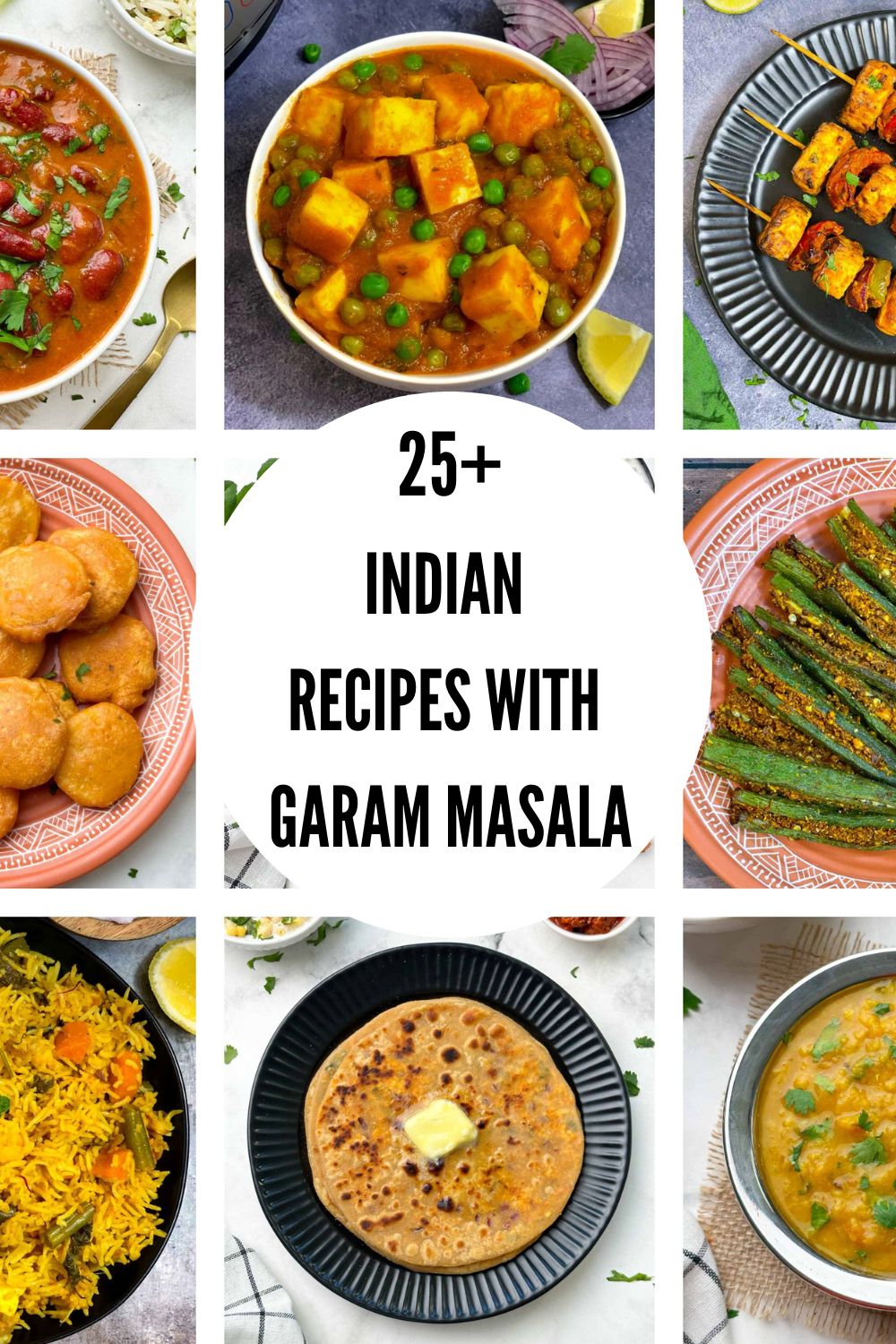 The traditional Indian spice blend known as garam masala is utilized in both vegetarian and non-vegetarian cuisines. Garam masala is made up of various aromatic Indian spices that are powdered and stored in airtight containers for cooking. Indians have eaten Garam masala-flavored food since they were young. The combined health advantages of the different spices in your blend make up the advantages of garam masala.
From curries to biryani, pulao, marinades, kebab, and more, you can use Garam masala in various recipes. Here, we bring some of our favorite Indian recipes that are made with Garam Masala. These recipes are healthy, delicious, and loved by all.
Jump to:
What Is Garam masala?
Garam Masala is a blend of 10-12 ground Indian spices commonly used in Indian cuisine. It adds warmth and flavor to dishes.  Its name, which translates as "warm spice mix" in Hindi, offers a mouthwatering preview of the magical universe of flavors and fragrances it unlocks.
Indian Recipes with Garam Masala
Here is a list of 25+ Best Vegetarian Indian Recipes with Garam Masala.
More Recipe Collections
If you've tried these easy Indian recipes with garam masala or any other recipe on Indianveggiedelight, then don't forget to rate the recipe. You can also follow me on Instagram and Facebook to see the latest recipes!