Looking for easy, flavorful, and comforting Indian Vegetarian Soup Recipes? Here is a collection of 20+ wholesome soup recipes perfect for any occasion and that will satisfy your taste buds.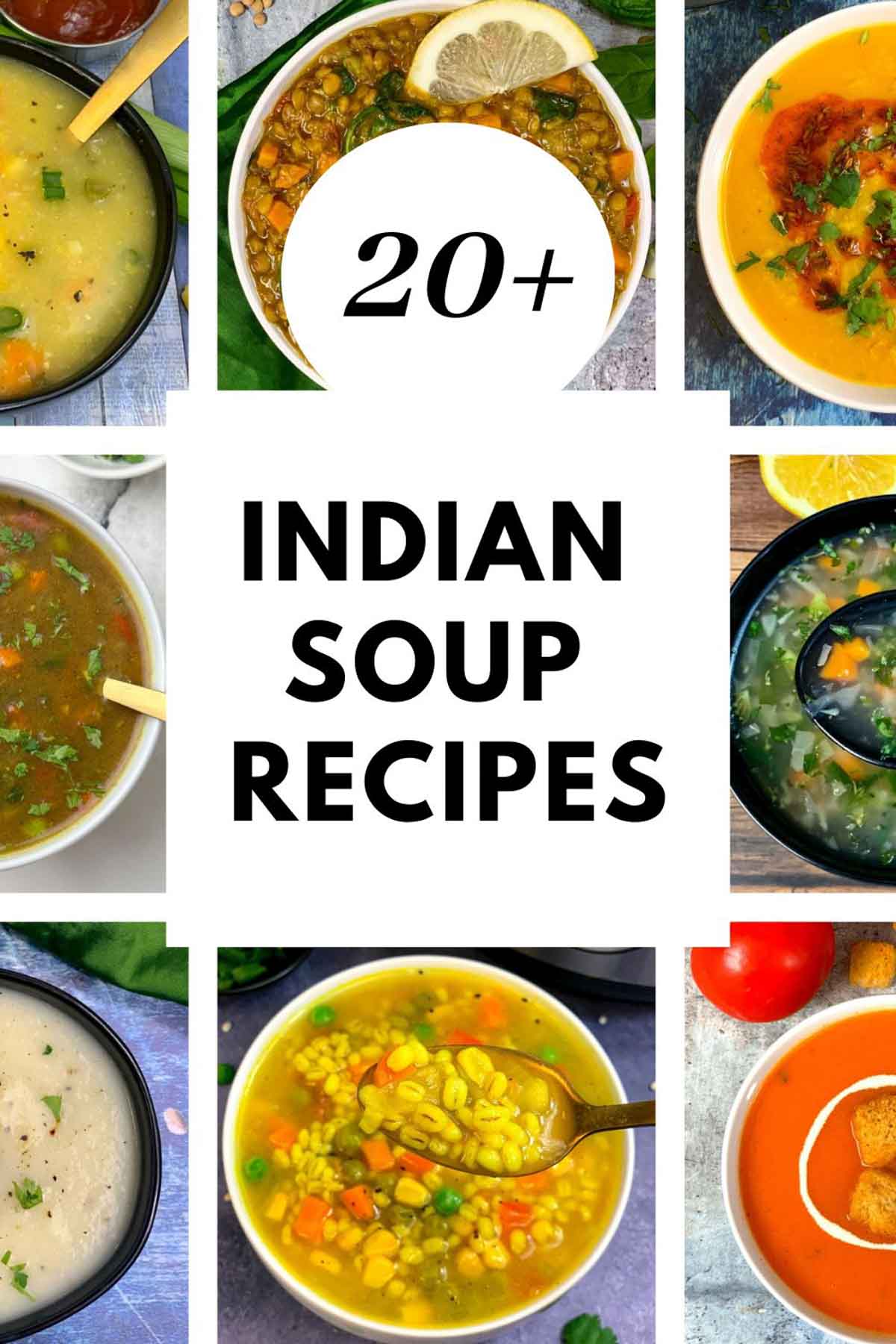 Whether you're seeking healthful comfort food or attempting to avoid seasonal illness, a cup of steaming hot soup is nearly always the answer. All you have to do is combine some vegetables, herbs, and spices to quickly and easily create a delectable dish. The greatest quality of soup is its adaptability. They all taste just as delicious, regardless of whether they are broth-based or thick and creamy!
We can easily prepare these soups on the stovetop pot or on an electric pressure cooker like Instant Pot DUO60 6 QT.
In light of this, we have compiled a list of more than 15 soups from around the nation that you should be aware of and taste. These soups are delicious, quick, and easy to make. Look at this.
20+ Indian Vegetarian Soup Recipes
Let's have a look at the 20+ Easy and healthy Indian Soup Recipes that you can make for your lunch or dinner at home.
More Recipe Collections
If you've tried these easy Indian vegetarian soup recipes or any other recipe on Indianveggiedelight, then don't forget to rate the recipe. You can also follow me on Instagram and Facebook to see the latest recipes!
Subscribe to my Youtube Channel for healthy & tasty video recipes. Looking for Instant Pot recipes, then check out my Instant Pot Recipes board on Pinterest.