Here is my collection of 30+ Best Instant Pot Indian Recipes from my blog perfectly crafted for your Instant Pot, including vegetarian curries, beans, lentils, rice, and dessert recipes.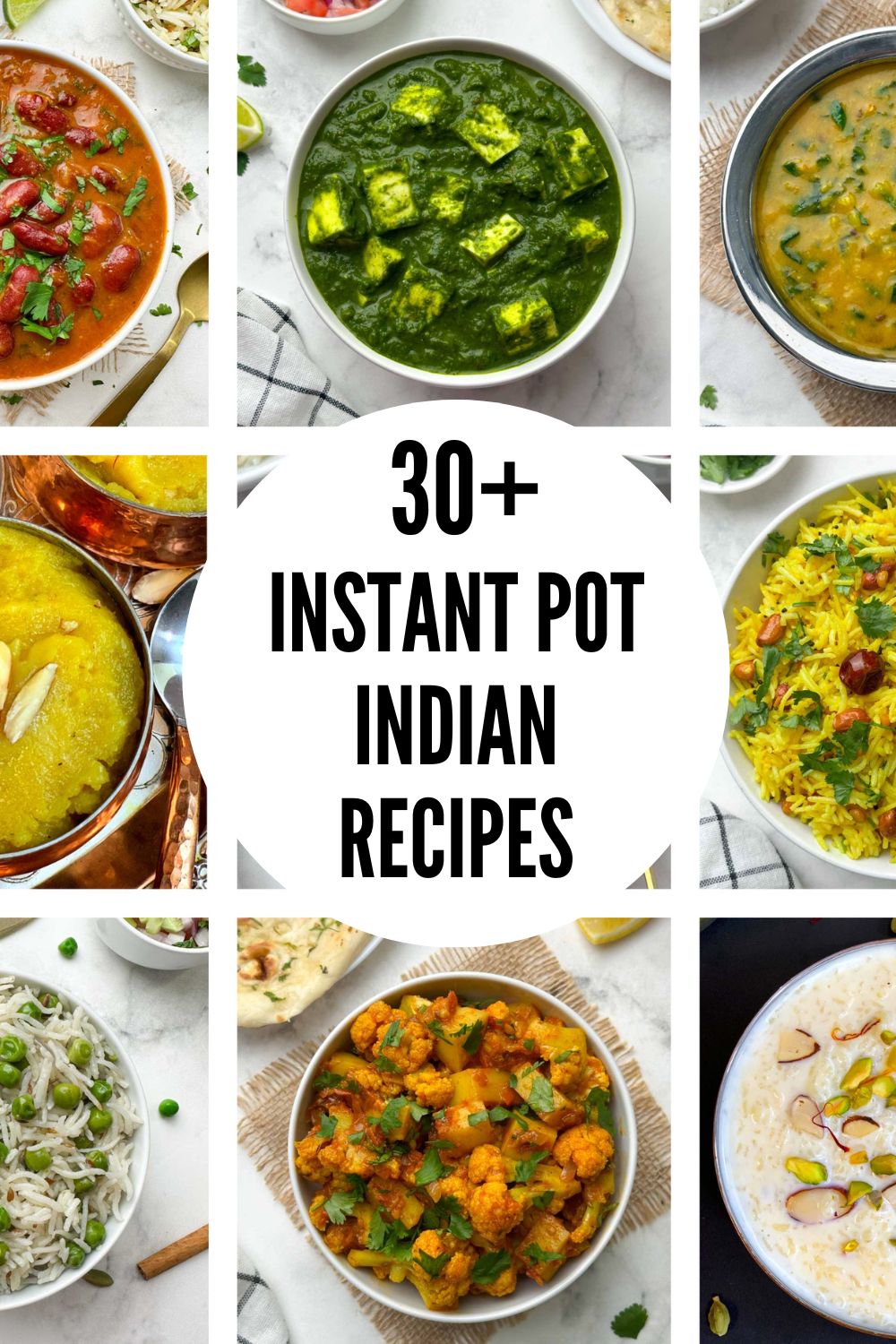 For anyone of us who enjoys cooking, the Instant Pot is a genuine lifesaver. This all-in-one kitchen tool may be used for a variety of tasks with the barest of efforts, including baking cakes, noodles, pasta, soups, and preparing complicated dinners.
Instant pots may be used to prepare food from a variety of international cuisines. Even our Indian meals taste wonderful when they are cooked in this multipurpose gadget. In addition to cutting down on cooking time, this appliance is simple to clean. Having said that, we have shortlisted some of the best recipes from our beloved Indian cuisine that can be made wonderfully by using an instant pot.
Be it an impromptu guest gathering or simply when you want to enjoy a lavish meal without investing a lot of effort and time, these recipes come in handy. So, what are you looking for? Read below to know the complete recipes.
I have prepared all these dishes in my electric pressure cooker, Instant Pot DUO60 6 QT. You can use any equivalent electric pressure cooker like Mealthy Multipot.
Here are 30+ Vegetarian Instant Pot Indian Food Recipes
Frequently Asked Questions
More Recipe Collections
If you've tried these best Instant Pot Indian recipes or any other recipe on Indianveggiedelight, then don't forget to rate the recipe. You can also follow me on Instagram and Facebook to see the latest recipes!