A collection of over 30+ best quick and easy vegetarian/vegan Air Fryer recipes including roasted vegetables/veggie, appetizers, and more.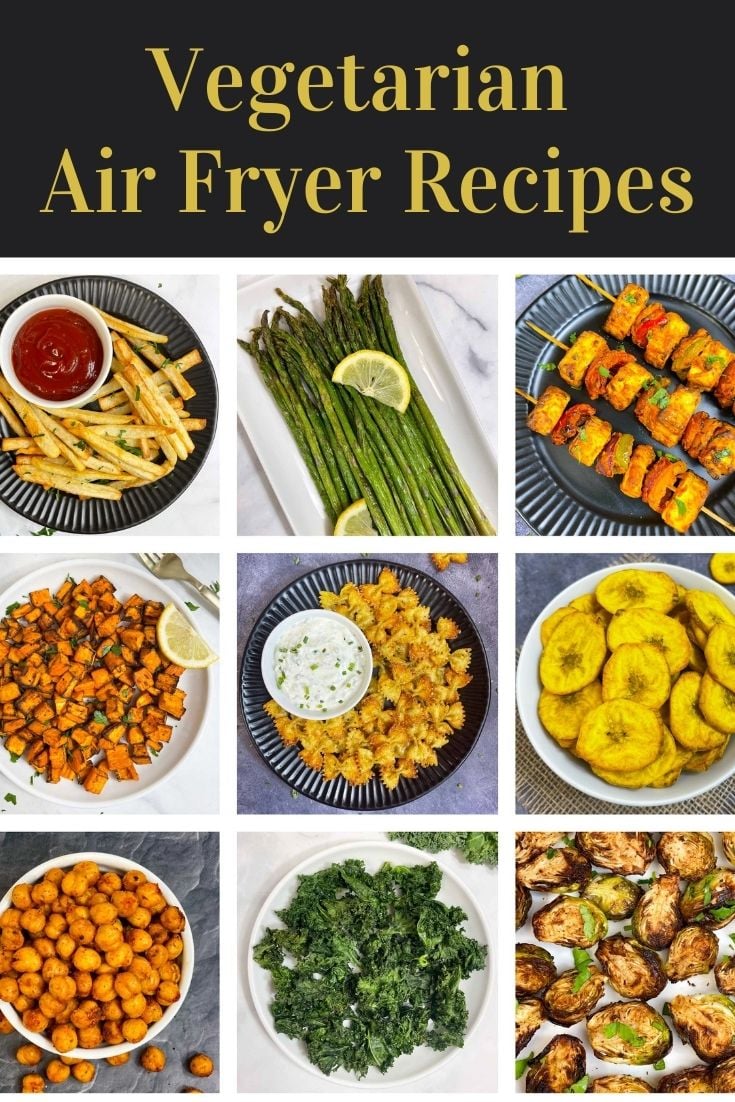 12+ Instant Pot Indian Dessert Recipes
10+ best Veg Sandwich Recipes Indian Style
12+ Phool Makhana(Lotus Seeds) Recipes
10+ Paratha Recipes|Indian FlatBread Recipes
Here are 30+ Easy Vegetarian Air Fryer Recipes
Side Dishes - Roasted Vegetables
Appetizers & Snacks
Subscribe to my Youtube Channel for healthy & tasty video recipes. Looking for Instant Pot recipes, check out my Instant Pot Recipes board on Pinterest.